From a historical perspective, America can boasts that slavery was abolished and defeated long ago. And while the legalization of slavery was certainly brought to an end, modern slavery is still an illegal concern that operates worldwide, including in the United States. What many people do not realize is how big of a problem it actually is.
Human trafficking is on the rise in many parts of the world. In the United States alone, the business seems to be very profitable for traffickers and puts $975 million in the pockets of human traffickers every year. This is an alarming number, and has both individuals and authorities alike wondering whether human trafficking has increased or decreased in the United States. Unfortunately, there is no clearly defined answer to that question for several reasons. 
The Problem of Underreporting
Firstly, statistics regarding whether human trafficking is getting worse typically come from multiple places. One such place is from the voices of victims themselves. These stories can be inspiring and shed light on the dangers of human trafficking, and provide details into the particulars of an incident. But, firsthand accounts are also few and far between.
There are many victims who don't speak up, for one reason or another. Victims may struggle with unwarranted embarrassment or shame. (Human traffickers are skilled abusers who manipulate the victim and cause them to feel embarrassed or ashamed. Survivors of human trafficking have nothing to feel ashamed about.) In other situations, the victim is simply in an unfortunate situation where they are unable to speak up. Despite this, it is certainly helpful when victims come forward and speak out.
Another way to track whether human trafficking has increasd or decreased in the United States is to look at the number of federal cases and convictions. Again, this is still likely to be underreported, since not every human trafficker is caught, not every missing person is found, and efforts to exploit potential victims may still be ongoing. In this last case, this means the problem has not ended and the criminals have not been stopped in their vicious behavior.
With an increasing amount of awareness and a growing number of governmental (and other) agencies working collaboratively to put an end to human trafficking, there is more insight into the actual dangers and statistics affiliated. These ongoing efforts have provided more than just numbers, but context into the shifting (and sometimes increasing) market of human trafficking. 
So, is human trafficking increasing or decreasing in the united States? Let's take a look at some of the numbers more closely.
Federal Cases Provide Disturbing Information
The Human Trafficking Insitutute releases a yearly document called the Federal Human Trafficking Report. This report serves as a tool for justice sector professionals, government agencies, and everyday advocates to better be aware of the U.S. federal response to human trafficking. It is also designed to highlight areas for improvement and to evaluate the actual status of the problem. It is worth noting that the Human Trafficking Institute is the only organization to compile statistics from every criminal case since 2000, at which time the Trafficking Victims Protection Act was established, formally making human trafficking a federal crime.
According to the 2021 report, There were 140 new criminal human trafficking cases filed in the Federal Court System in 2021, which is a 22 percent decrease from the year before. The total number of new victims declined by 25 percent from the year before as well. Additionally, compared to 2020, there was a 5 percent decrease in the number of new defendants charged in 2021. And since 2017, the number of defendants charged has decreased by 37 percent.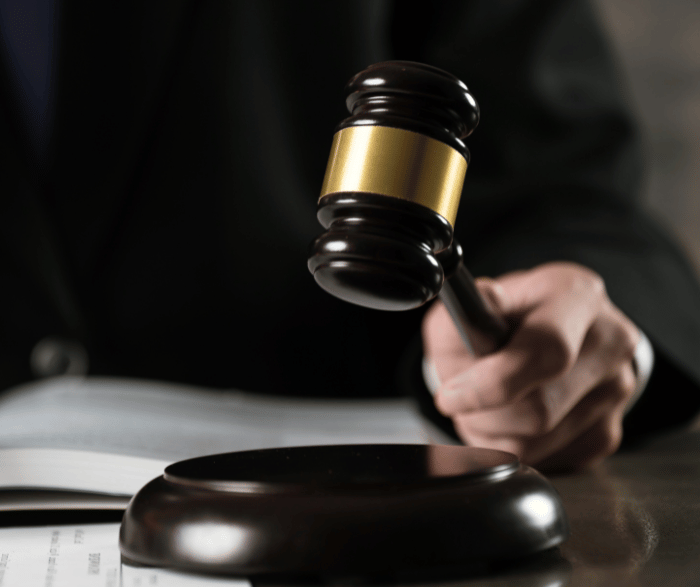 Of the 449 victims in new cases filed in 2021, 64 percent (287) were victims of sex trafficking and 36 percent (162) were victims of forced labor. And while many people assume that sex trafficking is always the goal of human traffickers, this is not the case. New statistics are demonstrating that forced labor is on the rise. For example, the number of criminal forced labor cases filed in 2021 increased by 22 percent since 2020.
There are other reports that supplement some of the context of these numbers as well. For example, the United Nations Office on Drugs and Crime also releases a Global Report on Trafficking in Persons. The agency's 2020 report demonstrated that in 2006, 76 percent of victims were trafficked for sexual exploitation and 18 percent were trafficked for forced labor. However, since 2018, the gap between these numbers has lessened, with 50 percent of victims trafficked for sexual exploitation and 38 percent of victims trafficked for forced labor.
It is true that the increased awareness and efforts from the global community has placed a great deal of pressure on sexual exploitation cases in human trafficking. In 2021, the Federal Court system convicted 96 percent of defendants in sex trafficking cases. This is good to see, but as the world continues to see forced labor human trafficking cases on the rise, it is clear that traffickers are adaptable and won't let their efforts rest.
Awareness is an Ally
Human trafficking is a horrible industry that evolves just as quickly as the rest of the world. With new technologies constantly being introduced and methods of communication and networking becoming simplified, it is easier to track human traffickers– but it is also easier for them to operate. Because of this, the question as to whether human trafficking is increasing or decreasing in the United States is difficult to answer. But it does reinforce the need for awareness, and for more people to join the fight against human trafficking. For some people, joining the fight means compiling data. For others, it means hunting down traffickers and arresting them on the spot. For others, it means donating to keep the fight alive and the resources up to date.
When you donate to DeliverFund, you are joining the fight to put human traffickers out of business. For good.