Your Digital Advocacy Toolkit
Welcome to the fight to end human trafficking
This mission isn't something anyone can take on alone, and the small, individual actions that we take as a community can make a huge difference.
Thank you for taking a stand with us.
As a DeliverFund Advocate, you have the power to multiply your impact by sharing our downloadable resources below with your network or audience. 
Download DeliverFund support graphics to share on your social media platforms
Let your network or followers know that you stand with DeliverFund in the fight
to end human trafficking.
Do you want to talk about DeliverFund and our mission to end human trafficking with your network? 
Download our one-pager, which has key facts about human trafficking, DeliverFund as an organization, as well as our impact to date.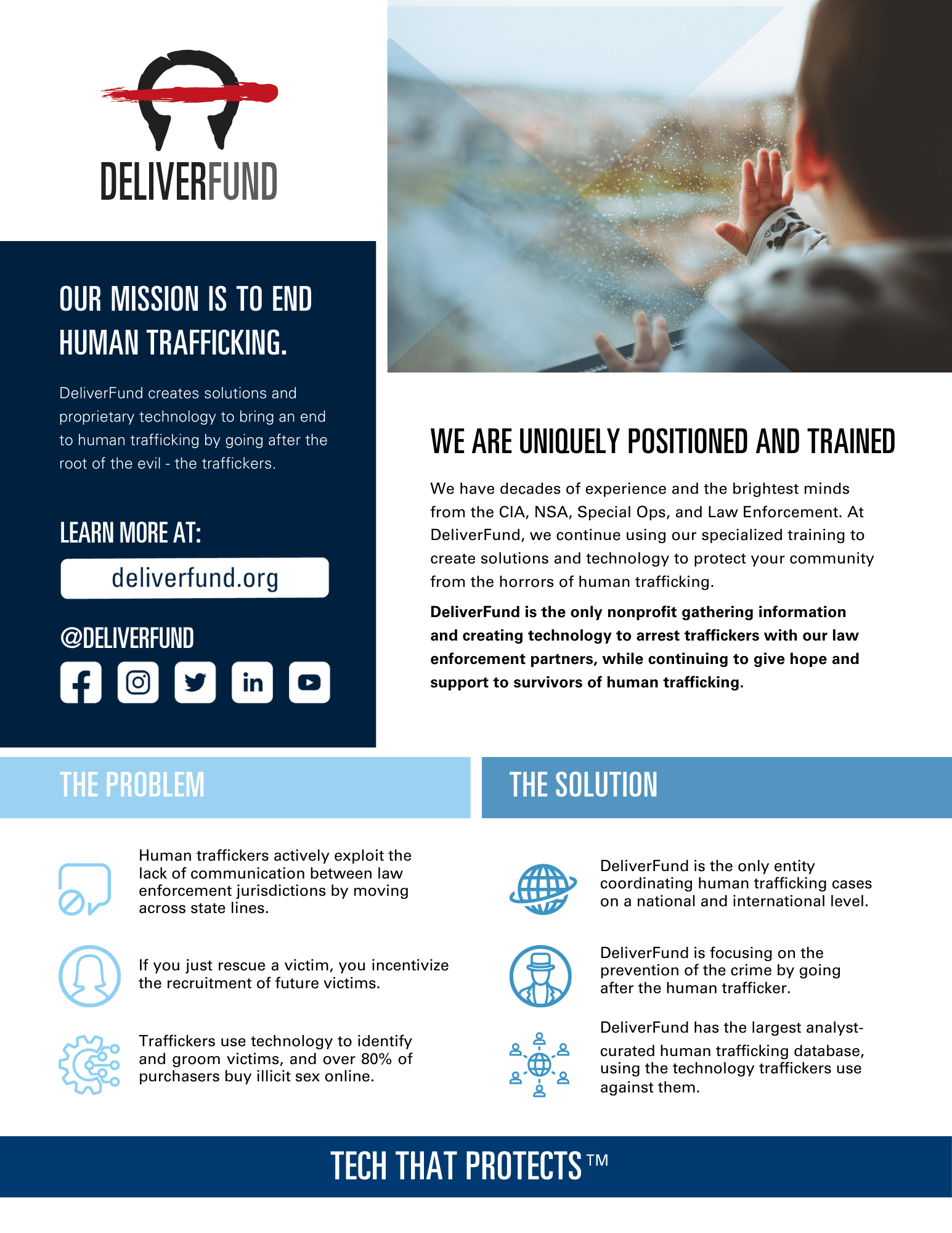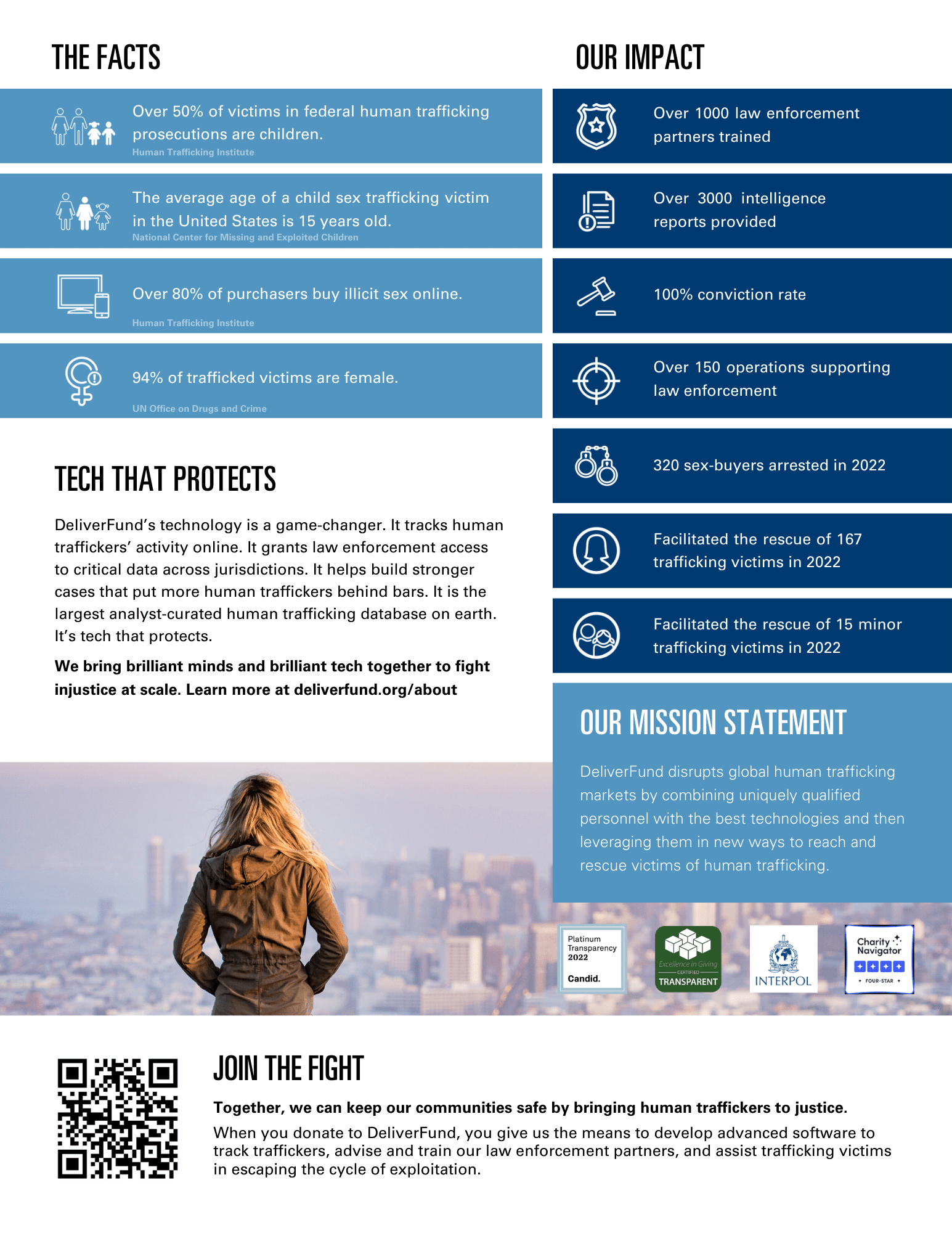 We can end human trafficking in our generation
It takes all of us. Join the fight with DeliverFund.
Download social media graphics to raise awareness about human trafficking
Definitions and Statistics
Myths and Facts about Human Trafficking
Download "Signs of Human Trafficking" and "myths Debunked" as one-pagers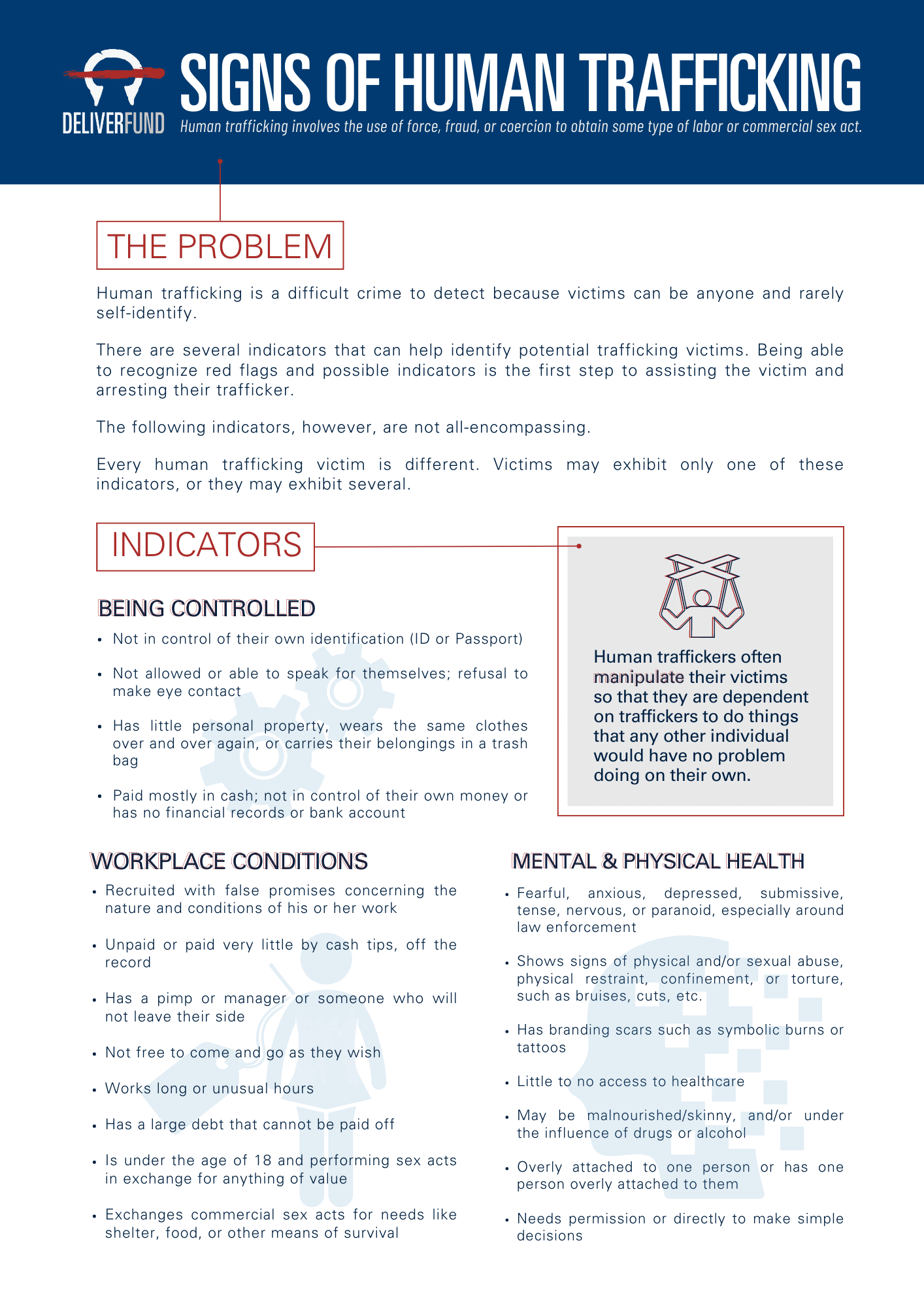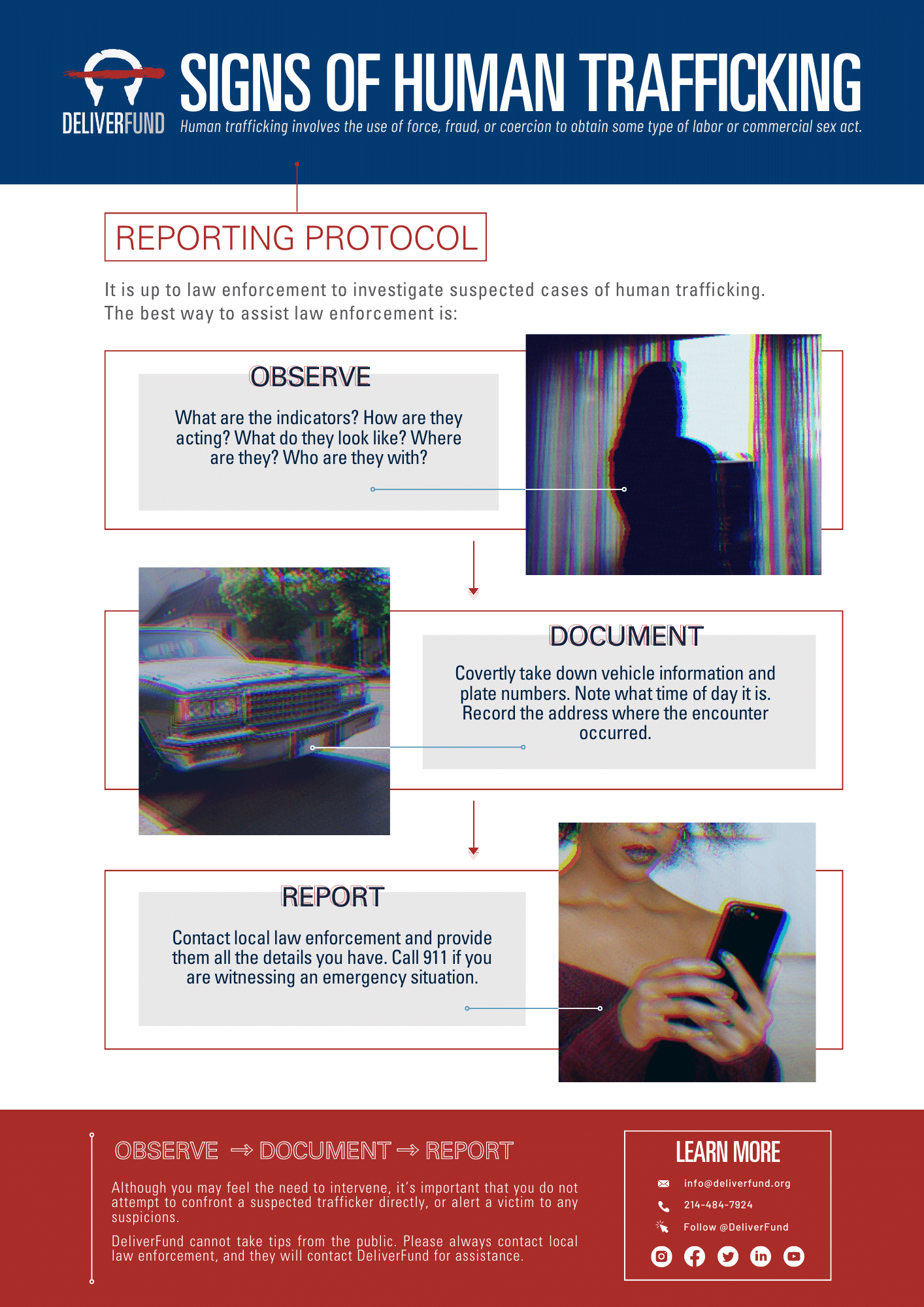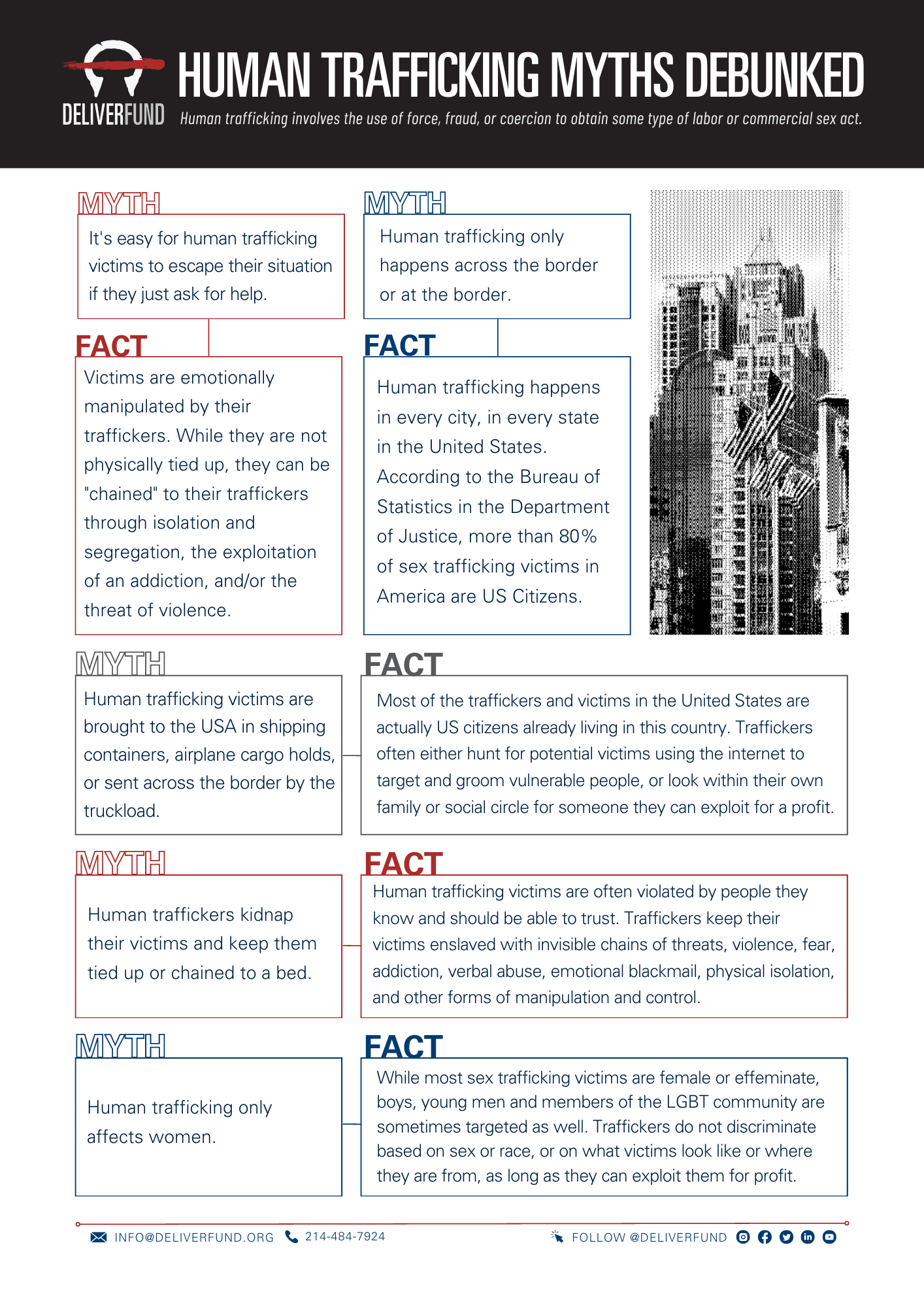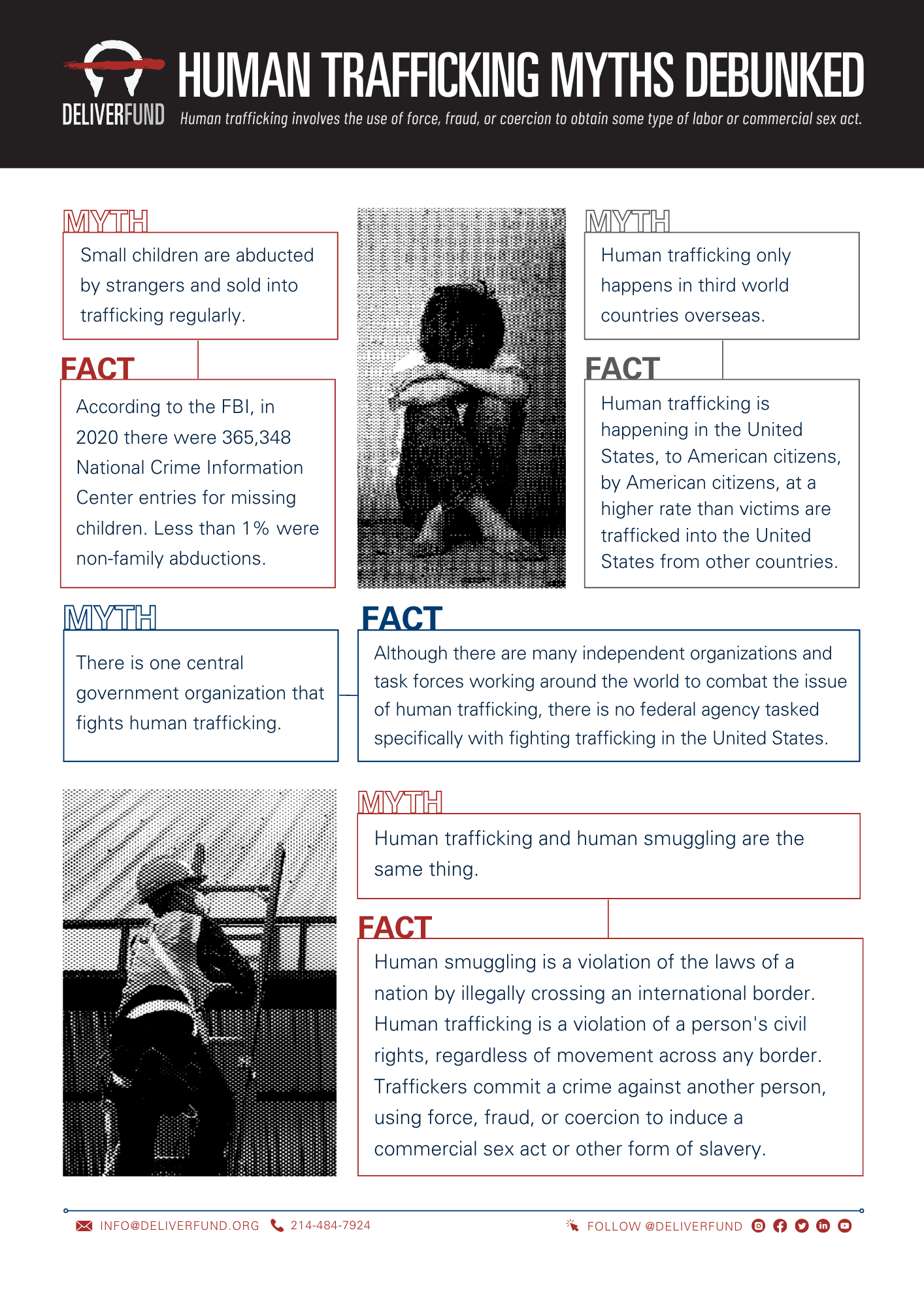 Join the mission. Get the AdvoKit.
With your generous gift of $35 or over to DeliverFund, you will receive a toolkit in the mail to help you talk about our mission to end human trafficking at events and gatherings.
The AdvoKit includes pamphlets about DeliverFund's mission and how to recognize signs of human trafficking, information about how to get your community involved, an exclusive "Continue Mission" challenge coin, and much more.