The fight against human trafficking is one of many moving parts. To put it more clearly, ending human trafficking will require assistance from all sides, as there is a role for everyone to play. And while there are organizations putting in time and effort, relying on data and technology and working with law enforcement groups to find ways of preventing human trafficking, they need the eyes, ears, information, and donations to find solutions to human trafficking.
But it isn't just the organizations or the law enforcement networks that are in need of assistance, it is the victims of human trafficking as well. Victims need support as they try to return to the world and establish a "normal" way of living. This adjustment can be difficult, and while support groups and organizations can provide avenues of help, individuals need to be available to show love and support.
And finally, there are people in the world who feel like their situation is too dire or their dependency or addiction is too strong or feel like they have nowhere to turn and are out of options. Sadly, these people are potential prey for predators involved in human trafficking, and they need help too. They need to understand and be educated about how victims are recruited, so they can be aware of a situation they might find themselves in down the road. They also need compassion and acceptance from those around them. They need to be shown that all doors are not closed to them and that they do have places they can turn to.
One person cannot do all of this, nor can a single organization. But if everyone were to help where they could, it would strengthen the fight against human trafficking. But all of this starts with awareness. Spreading the word is the number one step, and that's why it is so important to stay educated about human trafficking and help others do the same.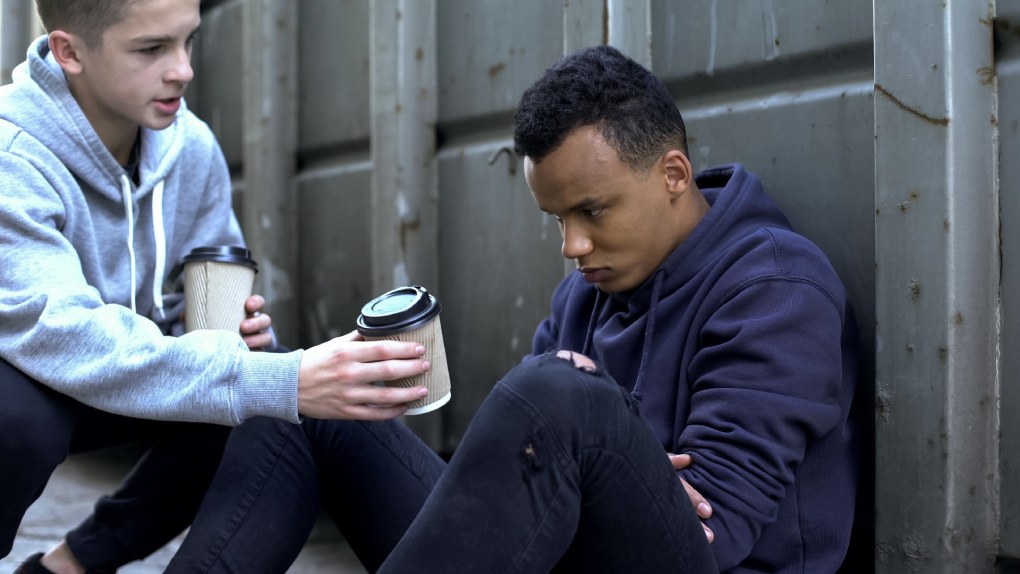 Here are 3 ways you can be aware, which will ultimately aid the fight against human trafficking:
Know the Warning Signs
If more people had their eyes and ears in tune with some of the warning signs of human trafficking, it is likely that more situations would be reported to law enforcement officials. There are all sorts of warning signs to detect whether a person is a victim of human trafficking, or if there is a situation occuring that seems out of place. Here are some of the more common warning signs:
A person who is not in control of their own identification, passport, or money.
A person who has a low wage job and their supervisor won't leave their side
A person who is forced to work long hours with little rest.
A person has bruises, scars, or branding marks.
A person demonstrating strong dependency issues.
A person who needs permission to perform simple tasks, such as going to the bathroom.
If these are apparent, especially if more than one applies to a situation, it might be worth reporting the situation to local authorities. If a person is in danger, it shouldn't fall into the "none of my business" category. Someone might need help, and without a voice of their own, it can be up to a witness of an event or situation. Keeping eyes and ears peeled can be a big help.
Help Organizations in the Fight Against Human Trafficking
There are all sorts of non-profit organizations or special law enforcement divisions dedicated to ending human trafficking, both in terms of seeking punishment for the criminals as well as rproviding support for the victims. These organizations are the experts and heroes when it comes to solutions to stop human trafficking. And they are who should be contacted should a situation arise.
There are organizations that are small and operate locally, and then others that are massive, with efforts spanning the globe. If an individual wants to join the fight against human trafficking, a good place to start would be to look into what resources are available. Additionally, these non-profit human trafficking institutions need funding. The tireless work they do requires technology and resources that cost money, and most of these organizations are non-profit. Donations go a long way in the list of solutions to stop human trafficking.
Know Who is Vulnerable
The fight against human trafficking doesn't begin after the abduction of a victim, rather, the focus of much of the fight is how to prevent human trafficking from occuring at all. There are legal deterrents, but instead of focusing on the criminals, it can be beneficial to be there for the potential victims.
There is data that has identified certain scenarios and lifestyles that are more prone to victimhood, sadly. People who feel they have no options and no network of support are at a higher risk for being manipulated by predators. It is worth being mindful of who is at risk or vulnerable to a human trafficking predator. Here are a few common examples:
A displaced person, either from disaster or poverty.
A survivor of past violence.
A person with substance abuse disorders. 
A migrant between homes, or without a home.
A minority targeted for sexual or gender identity.
Join the Fight Against Human Trafficking Today!
There are many ways you can get involved in ending human trafficking. Each and every role is important, since it takes an entire network of individuals to spread awareness, prevent predators' efforts, rescue victims, prosecute criminals, and ultimately put an end to human trafficking once and for all.
The fight will not end overnight, but if the message continues to spread and more and more people become aware, ending human trafficking could be a reality. Join the fight today.