Social networking sites, chat rooms, blogs and virtual worlds are how our children, tweens (10-12) and teens (13-19) socialize online with their peers, family, work and persons they have met online who share like-minded interests.
To live in a world where we don't allow our kids to access the Internet is not realistic, especially during the current pandemic and coronavirus crisis. 95% of schools are now connected to the Internet with 45 million children ages 10-17 using the Internet. Our society depends on the Internet for education, communication and information. Therefore, it is imperative as parents that we instill best practices for our children to remain safe as they navigate cyberspace and protect them from online exploitation and human trafficking.
Why is this important? Most children receive a cellular device at the age of 10.3 years, and statistics reveal to us that 1 in 5 children who use the internet have been sexually solicited; 1 in 4 have seen unwanted pornography; nearly 60% of teens have received an email or instant message from a stranger; and half reported they have replied to messages from strangers.
It is well known that social media is used by predators to exploit children, and with some safeguards in place, we can work together to protect kids online.
Due to advancing technology and the use of the Internet to communicate, most conversations between tweens and teens occur via online platforms or through an app on their cellular devices. So, it is important we assist our children to navigate these spaces safely and have continued open conversations with our children to ensure safe practices. We must continually update our messages to our children as technology advances and as our children grow and mature into different areas of identified concerns. Unfortunately, if we do not have these conversations with our children, the stranger on the Internet they meet will.
Realizing this, DeliverFund has listed 12 ways and suggestions you can use to engage, educate and protect your children online: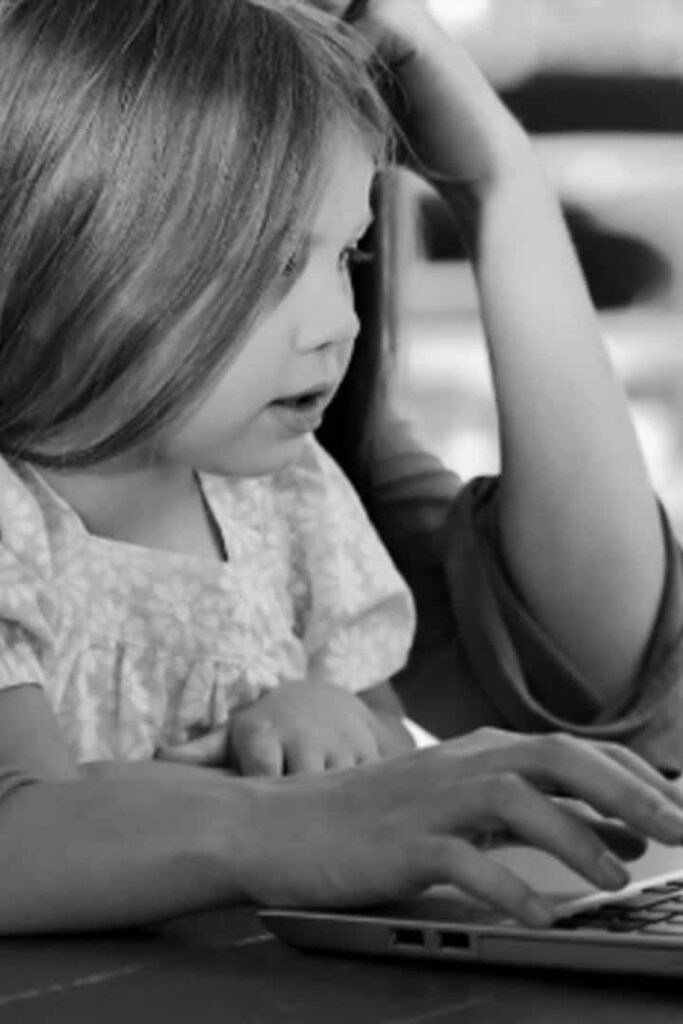 1. Establish Boundaries
Boundaries for the use of social media and the Internet need to be established when a child is given access to the Internet.
Develop an approved plan covering:
what sites they can visit
who they can communicate with
what social media applications are approved in your home
establish times frames that they are allowed to have access to the internet or cellular device
Most importantly, have a safety plan that includes what and when they should report to you if something happens that makes them uncomfortable.
Monitoring use of Internet and establishing common rooms in the home where children can online game or research the internet for school projects.
There are a number of great third-party hardware tools available to parents which allows them to monitor what apps can be used, how long an application can be used, and filter information that is prohibited from reaching your child. Third-party hardware tools and resources for parental monitoring software can be located online by doing an internet search where you can find the right product to fit you and your families needs.
2. Educate your child in the use of their Name, Image, and Reputation
Talk with your child about the types of information they are portraying about themselves online using the principles name, image and reputation.
Name: Their name is their true identity and will always be attached to what they share and do online. Educate that what you post, even if you delete it, can remain online as sites often keep records of deleted posts, pages, and messages boards. And most importantly, once it is shared, you have no control over who captures your posts, pictures, or conversations.
Image: Images that you post online allow people viewing them to make a judgement about who you are, what you like, and if it is someone they want to engage with. Traffickers or sexual predators will often view the images posted to a social media account in order to access any perceived vulnerabilities they can exploit. Are the images your children posting to their social media profiles portraying them appropriately?
Reputation: Are the images they post and the content they are posting about giving them the type of reputation you want people to associate with them?
3. Protecting Our Homes
We lock our doors at night to keep strangers out of our homes, but kids should be educated that the person(s) they meet online IS being invited into their home and bedrooms at night.
Establish times that cellular devices or computers should be turned off and placed in a location designated by a parent at a certain time each day and/or night.
When a child's device beeps at night with an incoming message; children feel compelled to answer. With a myriad of electronic devices in our children's bedroom, they are getting fewer hours of sleep at night due to surfing the internet, or engaging person(s) they are communicating with. Establish boundaries in order for your children to disengage from online in order to enable them to sleep and recharge for the next day.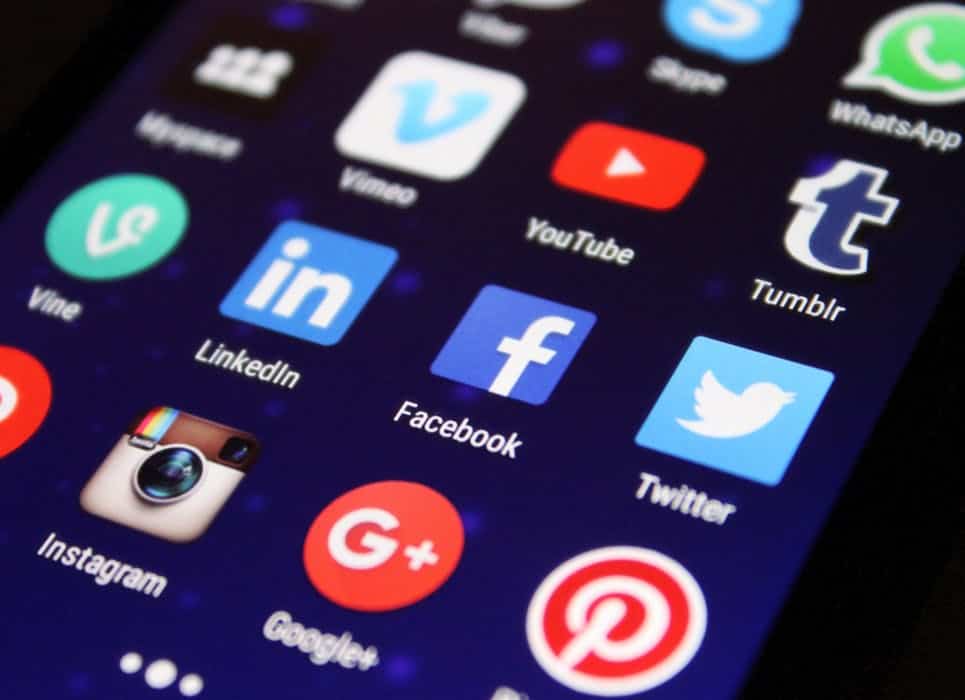 4. Name, Address, School, Phone Number
Discuss with your kids that unless they know a person's name, where they live, what school they go to and their phone number, they are talking to a stranger online, and we must assume that strangers are liars.
It is well known that child predators create the identities of children online to exploit our children. They could be lurking in chat rooms, messaging them on Facebook, following your child's Instagram account or Snapchat stories waiting for a vulnerable opportunity to begin a conversation with your child under an assumed identity.
Conversations we have had with our children about stranger-danger apply to the Internet and should be a continued conversation with your children.
5. Teaching Moments
The average age a child is given a cellphone is 10.3 years old. Continually educate your kids about online safety and being a good steward on social media. Conversations should be geared towards a child's, tween's, or teen's learning abilities, done openly in a way that creates an environment which empowers your child to report and share with you when someone has attempted to exploit them or a friend, cyberbullied, or is making them feel unsafe.
Establish "safe harbors" with your child, allowing them opportunities to discuss problems they are having online or witnessing with their peers without fear of punishment or judgement. We recognize children will make mistakes and at times will disobey boundaries parents have set, but by creating a "safe harbor" with your children, they are more inclined to report problems or concerns to you.
If you believe your child is in danger, immediately report it to your local law enforcement or the National Center for Missing and Exploited Children. The Cybertip hotline can be contacted at 1-800-THE-LOST or www.missingkids.com.
Leave the computer or cellular phone untouched in order for law enforcement to capture the content or conversations.
If applicable or needed, take screen shots of the activity.
6. Empowered Protectors of Our Children
Parents are in the role of guides for their children as they navigate the Internet, and children look to their parents to keep them safe. Installing safeguards on your child's devices or installing safeguards on your internet modem are ways we can guide our kids to use the Internet in appropriate ways and minimize potential threats to them online.
There are so many parental controlled applications available that doing an online search is easy to find the right fit for you and your family. Most Internet Service Providers provide a way to establish parental controls and filters on your modems. Call them and ask.
Educate yourself by browsing the Internet for online resources to protect your child from online predators. Look for opportunities and schedule time with your child for them to educate you about what sites they are visiting, what apps are most popular in their peer groups, and what problems they are seeing or facing.
7. App Controls
Most parents are unfamiliar with the apps their kids are using online or on their smartphones. Every day, new apps are created with ways to communicate and share information between our children. Sitting down with your children and reviewing the safeguards these apps already have in place and ensuring the correct settings are used are great ways to start. Cellular phones also have settings you can use to block or moderate illicit content you do not want your child exposed to.
It is your responsibility to educate yourself about current websites, software and apps your child is using. The power of information on the Internet can easily help you understand how an app is used and appropriate ways to use it.
If you are unsure about what your kid is using, create an environment where they can tell you what apps are currently popular among their peer groups. Apps for children, tweens and teens are continually changing. At one time, MySpace was a popular app. Kids then moved to Facebook, and recently Snapchat and TikTok has become one of the most popular apps used by teens. In order to remain vigilant, you will need to continually update yourself as technology changes and advances.
Allow your children to educate you on what apps have become the most popular and how they are using apps to communicate.
Most Internet and cellular providers have free parental controls for users to make their communications safer. There are a number of paid services available, but check with your cellular company or Internet Service Provider first to see what safeguards they already have available to you.
To read our breakdown of the popular app TikTok, click here.
8. Screen Names
Encourage your child to use appropriate screen names that do not place them in a position of vulnerability. If a child uses the year of birth in the screen name or a screen name referencing a sexual innuendo, they could be attracting the wrong attention from person(s) online.
Screen names should not disclose personal identifying information (PII) that can used to identify your kids' names, location, or other protected information.
9. Messaging
Have discussions with your children about appropriate messaging online and help them understand what messages are harmful, dangerous, hurtful, rude and illegal, before they post anything.
Always assume whatever you post on the Internet remains forever and can be copied or shared to anyone without your control. A way to have this discussion is "if I would not say it in person, I should not say it online."
If they are confused about what type of messages would violate any of your rules, encourage them to talk with you and show you a post before they put it online.
10. Chat Rooms and "Never Talk to Strangers"
Chat rooms are one of the most dangerous areas on the Internet for users to hang out in.
Predators and traffickers posing as other children or friend to lean on use these chat rooms to befriend and groom our kids in order to gain their confidence and reduce their inhibitions to send pictures, receive pictures, or meet in person.
11. Meeting a Person They Met Online
Have a discussion with your child that they are to never agree to meet with someone they met online unless they have discussed this with you first and you have agreed to accompany your child to an approved public place.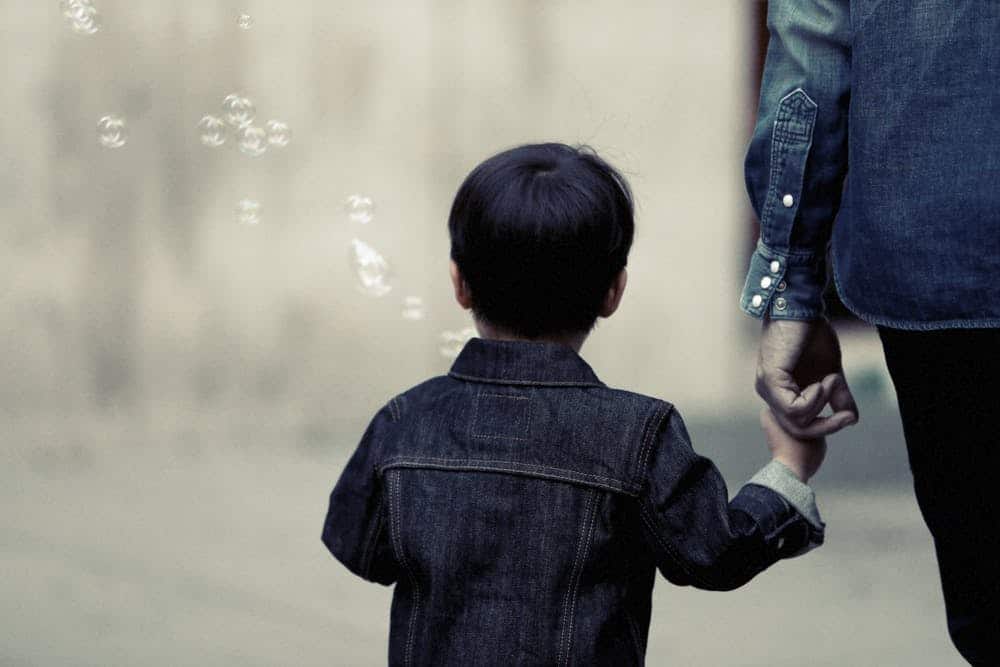 12. Education
Pressures and the empowerment of "NO":
When a child meets a predator online, they quickly might feel pressured to provide personal information and images. Empower your children to say "no" and encourage them to talk with you if this is happening to them.
Practice ways with your kids to empower them to say "NO" for unwanted requests or solicitations.
Follow your children's social media profiles. Make it a rule that they must add you as a friend and establish appropriate boundaries for yours and their interaction online. A child is more willing to have a parent added to their social media platforms if they know their parents will not be posting or commenting on their posts. Be a silent partner online in order to monitor and moderate their Internet usage.
Changes in your child's behavior:
Children, tweens, and teens who have been in contact with an online predator maybe exhibit changes in their behavior that are inconsistent with how they would normally act.
Do they immediately shut off the device or Internet when you walk in the room?
Are they being more secretive than normal and disengaging with you
Are they suddenly acting fearful of certain situations?
Is your child suddenly spending a lot more time online?
Are they receiving phone calls or text messages from strangers at all hours of the day?
Is your child suddenly receiving gifts and you do not know where they came from?
Have you discovered sexually explicit photos/videos on their phone or computer?
Have you found your child is using hidden social networking accounts or secret email accounts?
Is your child showing signs of anxiety and withdrawing from normal activity?
Have you begun to notice physical changes in your child that deviate from their normal behavior?
Conclusion
The Internet has allowed adults to pose as children, enabling them to create false identities that allow them to portray themselves as kids. This allows predators to exploit our children into giving away personal information. Predators expose themselves and/or perform sexual acts directed at our children, direct our children to post self-created material, and lure them into meeting in person in order to sexually exploit them through sex trafficking.
Recognizing that social networking apps and platforms encourage users to create profiles identifying their age, gender, hobbies and interests, we need to establish best practices to protect children from predators who lurk on the Internet. With continued discussions and education with our children, we can give provide them skills to prevent a trafficker or predator from exploiting them by norming to their shared interests, geographical locations, and shared age groups.