The DeliverFund team is dedicated to crafting scalable solutions to the human trafficking problem, starting here in the United States.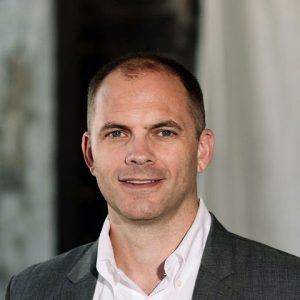 Founder, Chief Executive Officer
As an Operative who served as a Country Chief for a Special Unit within the CIA, Nic witnessed not only the epidemic of child trafficking within illicit markets, but also the unrealized opportunity to apply his understanding and training to influence this global crisis. As Nic began to work with experts to better understand the problem in the United States, he found it impossible to turn a blind eye. As a result, DeliverFund was officially established as a 501c3 in October 2014 and our counter human trafficking organization, focused on ending sex slavery in the United States got to work.
Nic spent 11 years in US Special Operations as an Air Force Pararescueman prior to being recruited to the Central Intelligence Agency. Due to his highly specialized training and experience in both special and intelligence operations, Nic has a firm understanding about these illicit, illegal markets and has the highest levels of training to effectively combat them.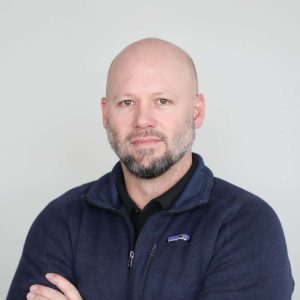 Co-Founder, Major Gifts Officer
From the beginning as a boy growing up in Montana, Jeremy led teams to victory. He played multiple sports but most notably lettered all four years in Varsity Soccer at the largest high school in the state; he was also the Captain or Co-Captain both his junior and senior year.
Forgoing the traditional route of straight to college, he knew he needed the challenge of being part of an elite team, so in 1996 he left for a winter boot camp at the Great Lakes. Taking the first opportunity at the SEAL Qualification test, he passed and over the course of the next year became a US Navy SEAL, debatably the most difficult training the military offers.  
After becoming a primary pilot for the miniature Submersible, also known to the SEALS as an SDV, or SEAL Delivery Vehicle – he deployed twice. First with SDV-Team 2, once during 9/11 and once after. Later he served as an instructor, as well as a test pilot for building new and better submersibles.
After 10 years in the Navy and becoming a SEAL Sniper, he decided it was time to exit and return to Montana. Upon his arrival back to the states, he started and managed his own business for a few years before it became clear to him that there was still service to be done and an itch to scratch.
Over the following six-year period, during the height of the Middle East conflict, Jeremy deployed another 13 times as a private contractor to the U.S. intelligence community. Due to his extensive "on the ground" knowledge and developed relationships, he went on to aid a Non-Governmental Organizations (NGO) in two more trips to Norther Iraq. With the NGO, his involvement was focused on aiding the Kurdish government on the recovery and rehabilitation of girls who had been taken as sex slaves by ISIS. In 2014, Jeremy was recruited to help run a grass roots political campaign for a former Navy SEAL Commander in the state of Montana who was running for US Congress.
This resulted in the first ever Navy SEAL to serve in the US House.  After the win and still feeling a pull toward civic duty, Jeremy joined his most purposeful mission yet, co-founding DeliverFund. He often tells people that every job he has held up to this point has been to prepare him for his current endeavor. This is the mission to end human slavery.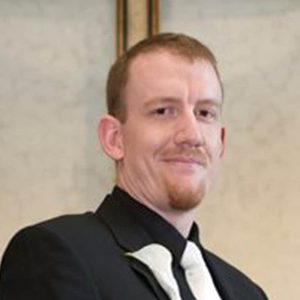 Co-Founder, Chief Information Officer
Sean has held a variety of IT roles at several institutions both privately and publicly held since 2006. With a multitude of technical skills and the ability to translate analytics into actionable intelligence, Sean is uniquely qualified to coordinate the IT efforts of DeliverFund's operations.
Because of the nature of DeliverFund's work, Sean was one of the first hires made and he continues to passionately pursue the mission. In his words, DeliverFund is not just a job or a career, it is his purpose.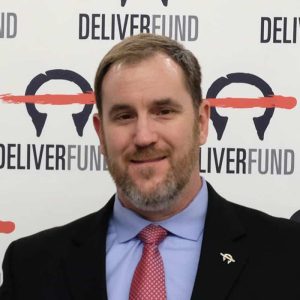 USN SCPO (SEAL), Ret. Michael "Fulli" Fullilove has 20 years of experience operating as a SEAL across multiple SEAL Teams. Mr. Fullilove led cross functional teams conducting complex special operations throughout the Middle East. He has worked in a variety of project and program management positions working across cultures to achieve operational goals. He spent five years at a Naval Special Warfare command where he was responsible for combining multi-intelligence disciplines with special operations expertise to defeat hostile networks.
Over the course of his career Mr. Fullilove, also deployed 3 times to Iraq, twice to Afghanistan, and once to Kosovo in addition to numerous other locations. He is the recipient of the Bronze Star Medal with Valor, The Defense Meritorious Service Medal and numerous specific commendation medals. During his deployments, he worked with senior level foreign government leadership and focused on countering violent extremist organizations, human and physical infrastructure development for operational purposes and personnel recovery. Following retirement, Mr. Fullilove provided operational consultant services to military, government and faith-based clients.
Fullilove holds an undergraduate degree in Liberal Arts from Excelsior College and a Masters Professional Service (MPS) from Penn State.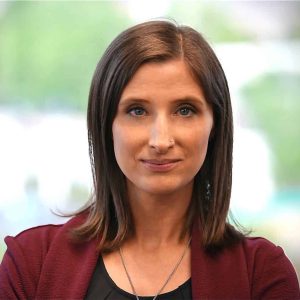 Kara began her career as an intelligence analyst supporting critical missions spearheaded by the National Security Agency and later worked with a specialized counterterrorism unit within the FBI.
Her unique analytical capabilities and experience in combating counterterrorism at home and abroad directly inform the counter human trafficking methodology that DeliverFund follows to combat human trafficking here in the United States.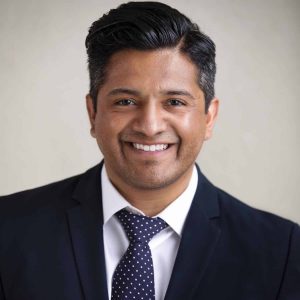 Director of North America Operations
Sal joined DeliverFund in August 2020, as a Senior Targeting Analyst. Prior to joining DeliverFund Sal served in the US Navy for 8years and was responsible for leading teams conducting intelligence collection and analysis against violent extremist networks.
Sal brings in-depth experience using multiple source intelligence disciplines and technology to counter illicit
networks and markets.
Following his time serving our country, Sal worked in business within sales and marketing. Sal speaks multiple languages, is adept at working across cultures and has a deep personal commitment to countering human trafficking with our law enforcement partners.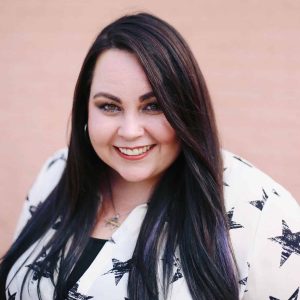 Director of Strategic Impact
Sandy Storm is an Author, Speaker & Abolitionist, currently serving as Director of Strategic Impact with DeliverFund, a nonprofit, private intelligence firm engaging in counter-human trafficking. Through target-centric methodologies, DeliverFund analysts pull from their training, resources and experience in Special Operations military teams and working with the CIA, NSA, FBI, ICAC and other specialized experience to train, equip and advise local law enforcement to hunt, arrest and prosecute traffickers and rescue the victims of this horrific crime.
Sandy has served on coalitions, task forces and multidisciplinary teams addressing human trafficking since 2009. She is a trusted advisor and trainer for law enforcement, medical and education professionals, service providers and concerned citizens, addressing groups ranging in size from 5 to over 5,000. Featured as a subject matter expert in Dr. Elizabeth Wheaton's college textbook The Economics of Human Rights, Sandy is also a published author, having written a trilogy about her experiences with child abuse, human trafficking, and the industry of commercial sexual exploitation. Sandy has sold thousands of copies of her books, Becoming Navi, Hello Navi, and Goodbye Navi.
Sandy is a sought-after teacher and inspirational speaker with over a decade of experience addressing audiences with both secular and faith-based messages. Always sharing a message of hope, healing, and restoration, Sandy has experienced a powerful transformation, now living what can only be described as a brand new life. It is her greatest honor to engage the community through inspiration, education and empowerment to bring true societal change with a vision of ending human trafficking.
Find her on social media at @authorsandystorm on Facebook, Instagram, LinkedIn, YouTube, Twitter, Amazon, and GoodReads and
visit authorsandystorm.com and deliverfund.org to learn more.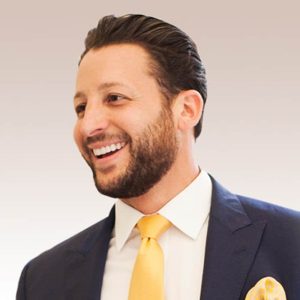 Matt Herfield is the CEO & Managing Member of Potentis Capital, a private equity firm. He specializes in building strong partnerships with market-changing businesses that share his passion for social responsibility.  Matt also has extensive experience in sustainable philanthropy and brings that experience to DeliverFund in an effort to see to the organization's long term success.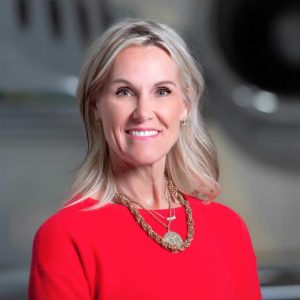 Debbie Maestas is the owner and CEO of Advance Transformation, a consulting business that provides clients with organizational management and process innovation.  After gaining first hand experience working with a human trafficking survivor, Debbie decided to bring her extensive business operations knowledge to DeliverFund to help ensure organizational success.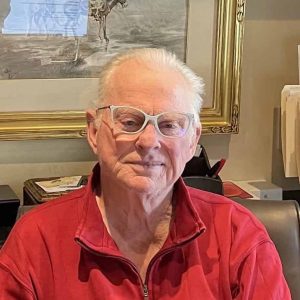 Al Stinson is a former corporate executive and accountant with extensive financial knowledge. Al brings his financial oversight to DeliverFund to ensure the organization's finances and books are well kept.  Al is also involved in philanthropic giving to various organizations through the Stinson Family Foundation.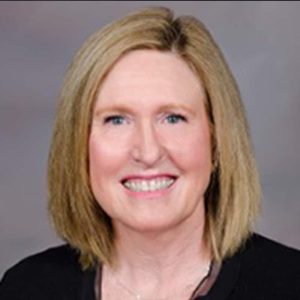 Maureen Casey serves on the board of trustees of the Oregon Health and Science University Foundation (OHSU) and a member of the advisory board of the Casey Eye Institute.  Maureen brings to DeliverFund her lifetime of experience in philanthropy and sustainable fundraising, and has a life-long commitment to the well-being of children everywhere.
Take direct action in the fight against human trafficking by donating to DeliverFund