Human Trafficking Safeguard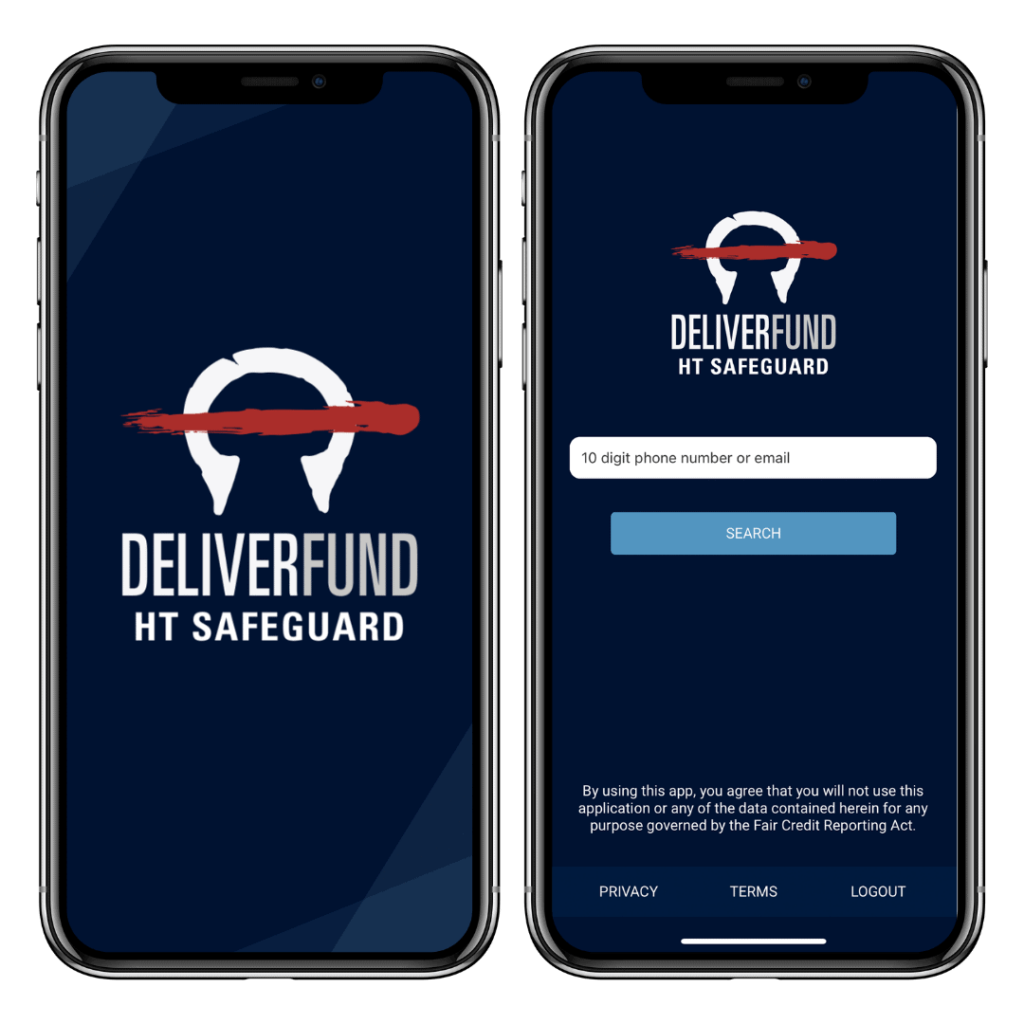 Empowering you in the fight against human trafficking.
DeliverFund's Human Trafficking Safeguard is an easy-to-use app that puts the power of human trafficking prevention into your hands.
By providing you access to the immense digital database of potential human trafficking activity also used by our law enforcement partners, you have the ability to take proactive measures to ensure your safety and the safety of those around you. We can work collectively to build safer, stronger communities.
Download HT Safeguard today and join the fight.
When you use HT Safeguard, you are creating another line of defense against predators. Through collective action, we can stop human traffickers in their tracks and prevent anyone else from experiencing the horrors of trafficking in our communities. Join the #SafeguardMovement.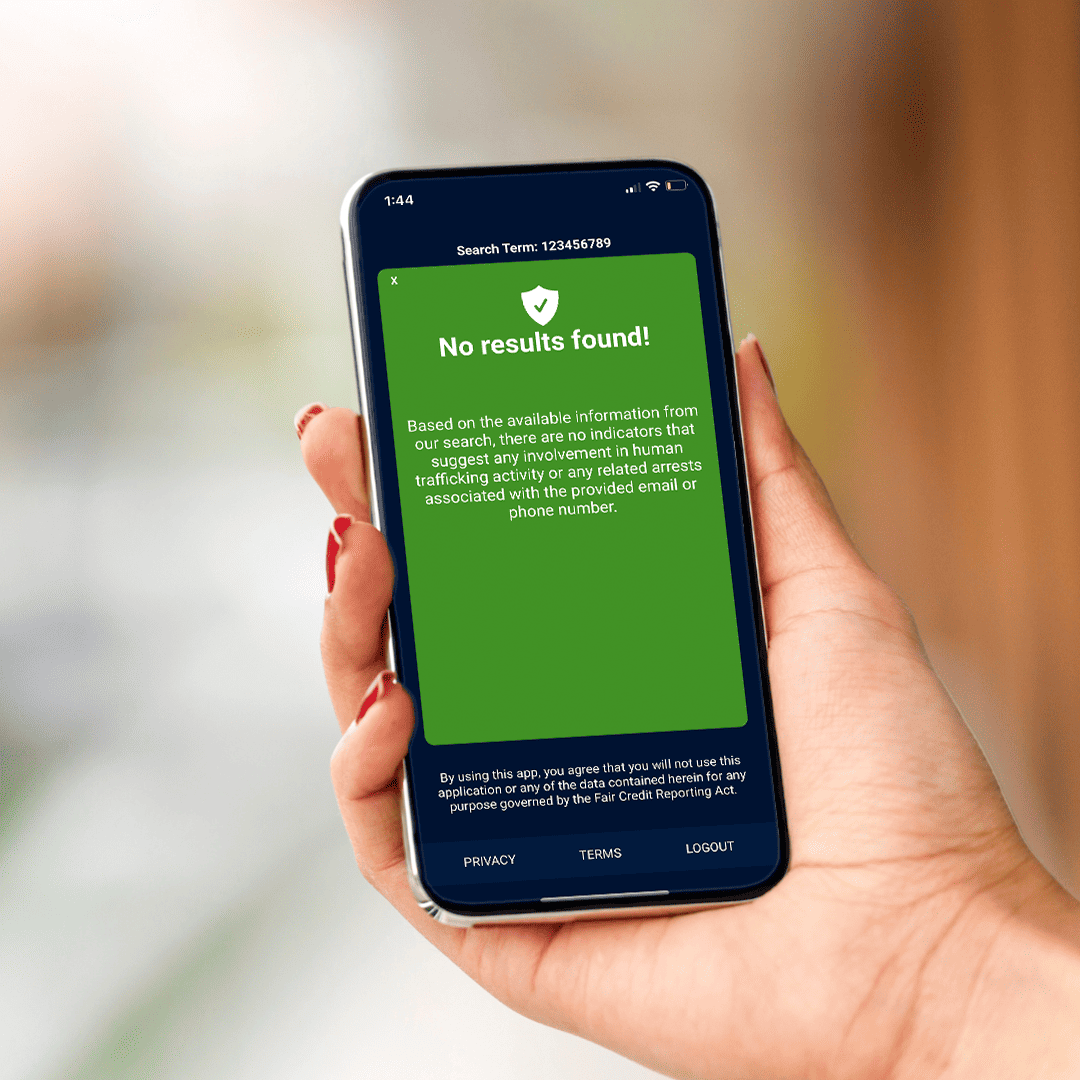 Your community's safety starts with you. Human Trafficking Safeguard enables you to be proactive in ensuring your security by allowing you to search for potential human trafficking links or indicators, giving you the upper hand in safeguarding your community from potential threats.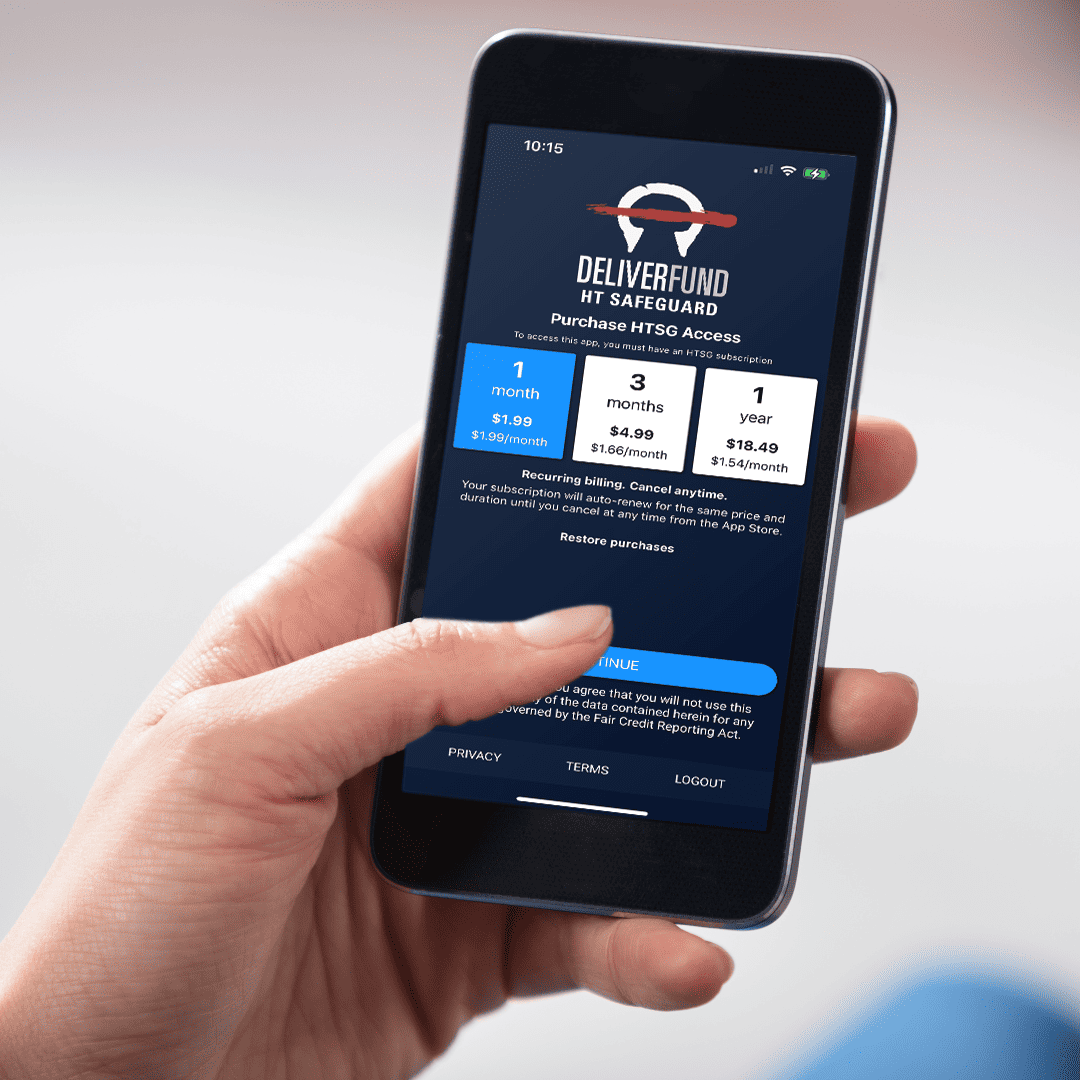 If you discover a potential match while using HT Safeguard, click 'report result' to tag that data for future use by Deliverfund analysts and law enforcement. In doing this, you will be part of the largest crowd-sourced effort in history to identify unknown human traffickers and child predators.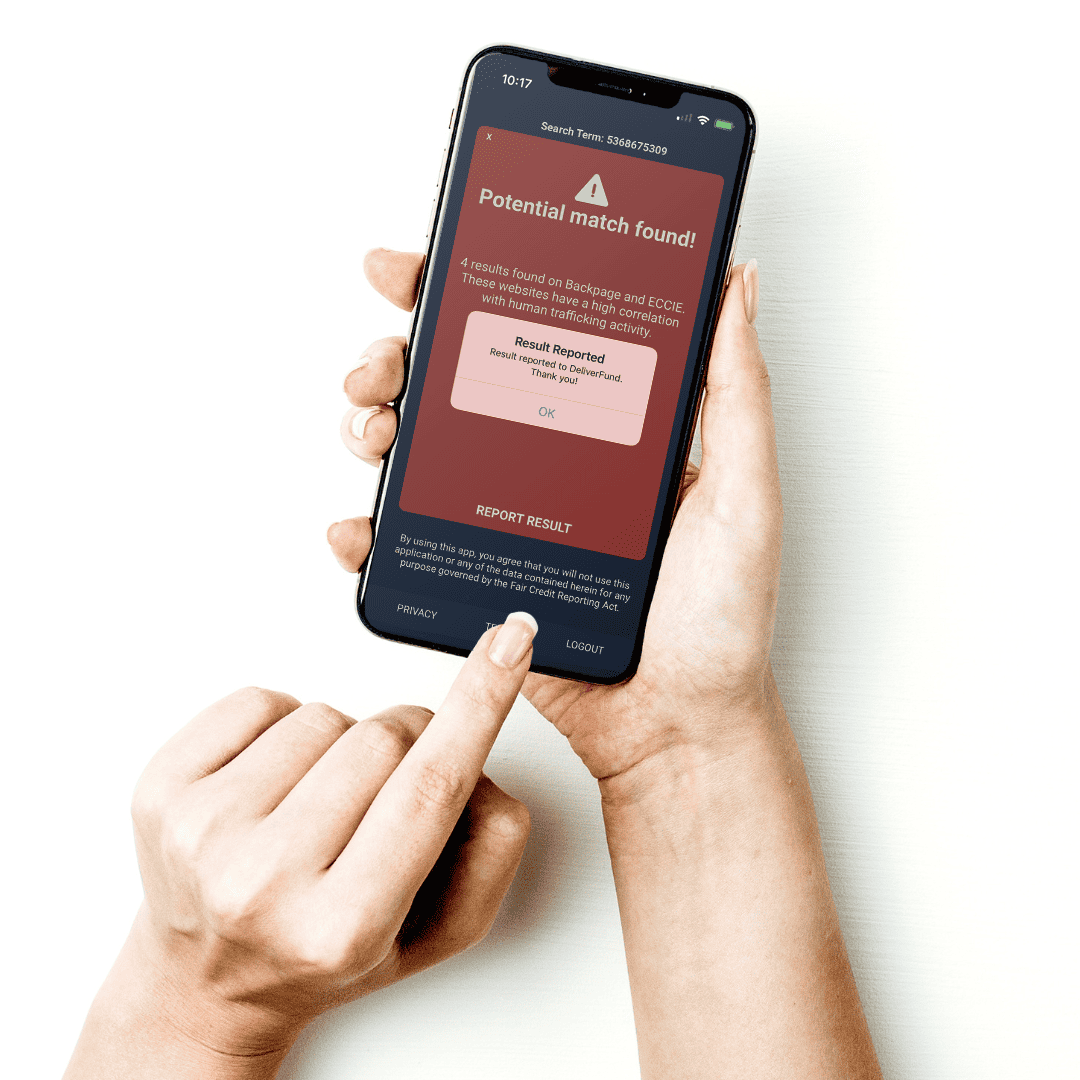 Every parent should have this
This app is incredibly easy to use. As a mom of three teens, I'm glad to have a quick and easy and trustworthy resource to check on anyone who suspiciously slides into one of my kids' virtual worlds.
App works great for screening people against their database. Very helpful if you have people messaging kids on social media, or many other uses.
I searched a phone number and got a result. Fortunately, my kid's instructor isn't in there!
Thank you for putting human traffickers behind bars!! Thank you for providing people with this useful App.
This is exactly what my family needed!
A very useful tool than can continue to help combat human traffickers Human Trafficking Safeguard App
With one simple app, you can access the world's most extensive digital database of potential human trafficking activity. By simply inputting a phone number or email, you will instantly be alerted if it has links to our database records. Empower yourself to help ensure the safety of your community with the Human Trafficking Safeguard app.
Welcome to the movement to end human trafficking and child exploitation.