Human trafficking is not a crime that occurs in the dark corners of the world, as most people may think. In fact, some of the more common myths around trafficking are that victims are bound in chains or in handcuffs. Human trafficking victims are also often portrayed being snatched off the street or transported to the United States via shipping containers from Third World countries.
In reality, human trafficking happens in America, to American women and children (women are disproportionately the victims of sex trafficking) by other Americans. This all happens in the open and can be detected if people are aware and know the indicators.
People may encounter a victim in the domestic sex trafficking industry at any of the locations below: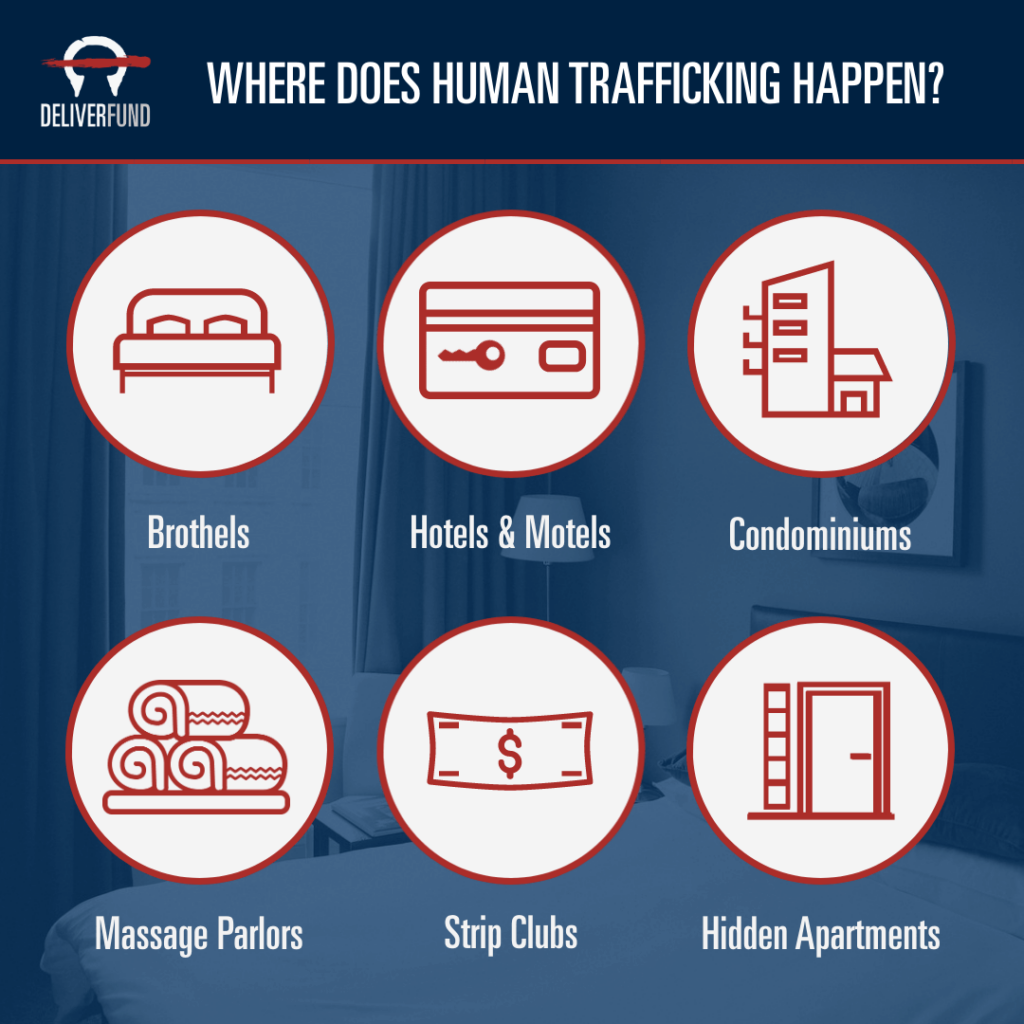 Traffickers often advertise their victims on social media and illicit (and sometimes not-so-illicit) websites. In-calls and out-calls often take place at hotels, motels, apartments, and condominiums.
The sex trafficking business also includes legal and illegal brothels, where there may be several victims in one location. When it comes to prostitution, it can be difficult to distinguish whether an individual offering services for money to a client is doing so in a truly independent manner and keeping all their profits, or whether they are performing sex acts under force, fraud, or coercion and not keeping all the proceeds from their labor.
Human traffickers not only advertise their "product" in strip clubs, but they can also directly traffic their victims there and take all their tips.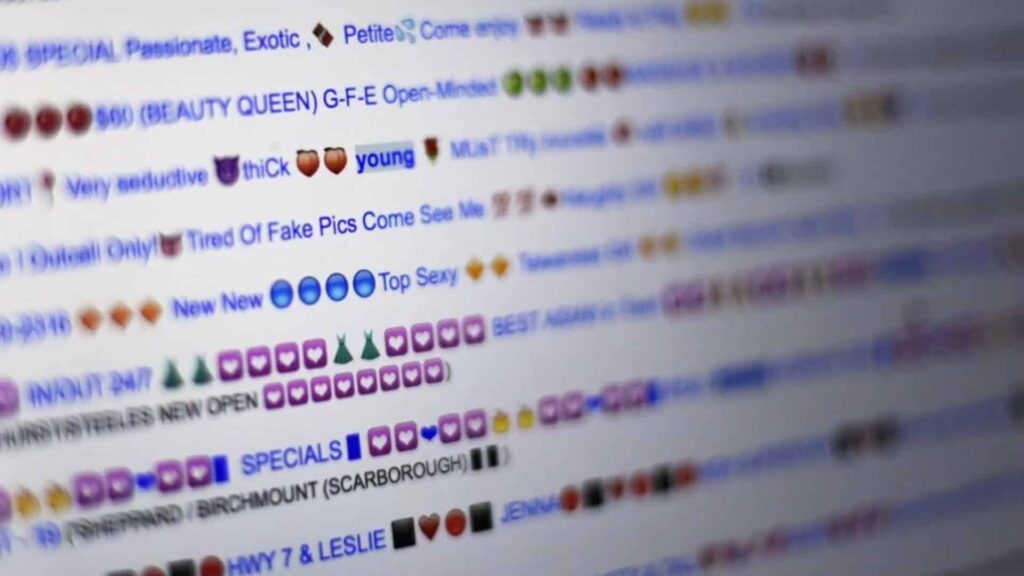 The nexus between illicit massage parlors and human trafficking can be confusing, but the unfortunate truth is that a large majority of these "businesses" are not what they appear to be. The complexity of this type of human trafficking is a complicated hybrid of crimes that include sex trafficking, labor trafficking, conspiracy, immigration fraud, and money laundering.
DeliverFund actively supports local and federal law enforcement in the development and identification of illicit massage parlor networks, their actors, and the locations in which the victims are being held against their will from coast to coast.
What should you do if you suspect someone is being trafficked? Although you may feel the need to intervene, it's important to understand that it is up to law enforcement to investigate suspected cases of human trafficking. You should not attempt to confront a suspected trafficker directly or alert a victim to any suspicions.
The best way to assist law enforcement is:
1) Observe: What are the indicators? How are they acting? What do they look like? Where are they? Who are they with?
2) Document: Covertly take down vehicle information and plate numbers. Note what time of day it is. Record the address where the encounter occurred.
3) Report: Contact local law enforcement and provide them all the details you have. Call 911 if you are witnessing an emergency situation.