This blog post is from the July edition of DeliverFund's monthly newsletter, the Targeter. To subscribe, please click "Join the Fight" in our menu.
Over the last few weeks, there has been a lot of attention on social media around the sale of expensive storage cabinets by Wayfair, an online retailer, and an alleged connection to child sex trafficking.
This theory originated around mid-June on certain online forums and grew traction after it reappeared on Reddit, where it was subsequently shared by many more people on multiple social media platforms. Google Trends showed a spike in the search term "Wayfair" not long after it showed up on Reddit's r/conspiracy section.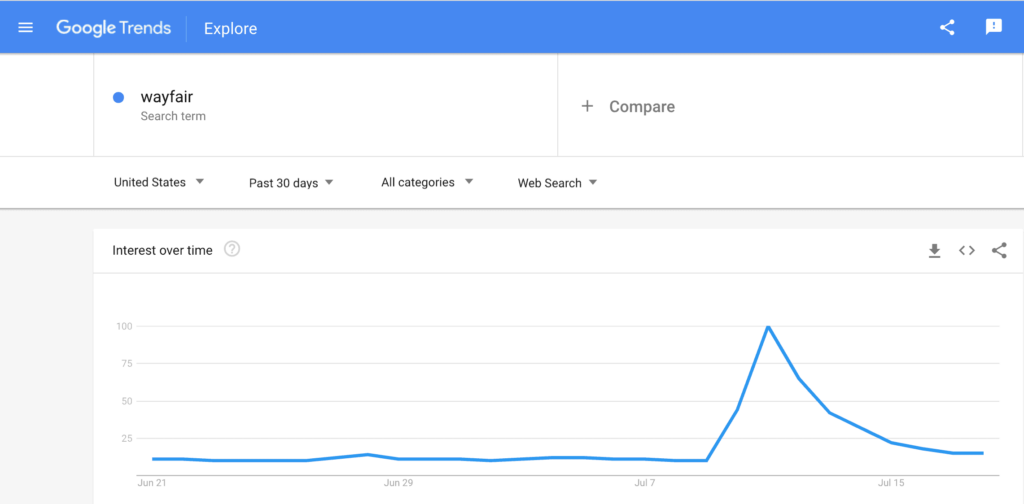 The Wayfair child sex trafficking theory has largely been debunked by multiple outlets, and Wayfair issued a statement that "There is, of course, no truth to these claims. The products in question are industrial grade cabinets that are accurately priced."
Human trafficking is a horrible crime, and it exists without the need for conspiracy theories. The National Center for Missing and Exploited Children reported that in 2019, its CyberTipline received over 16.9 million reports related to child sex trafficking.
There's no doubt that people may have had good intentions when trying to raise awareness about a horrific piece of information concerning children, but the expertise of the DeliverFund team has been honed from decades of experience, giving us the ability to realize what is a legitimate incidence of human trafficking and what is pure speculation.
Hear what a couple of DeliverFund's experts have to say about this incident: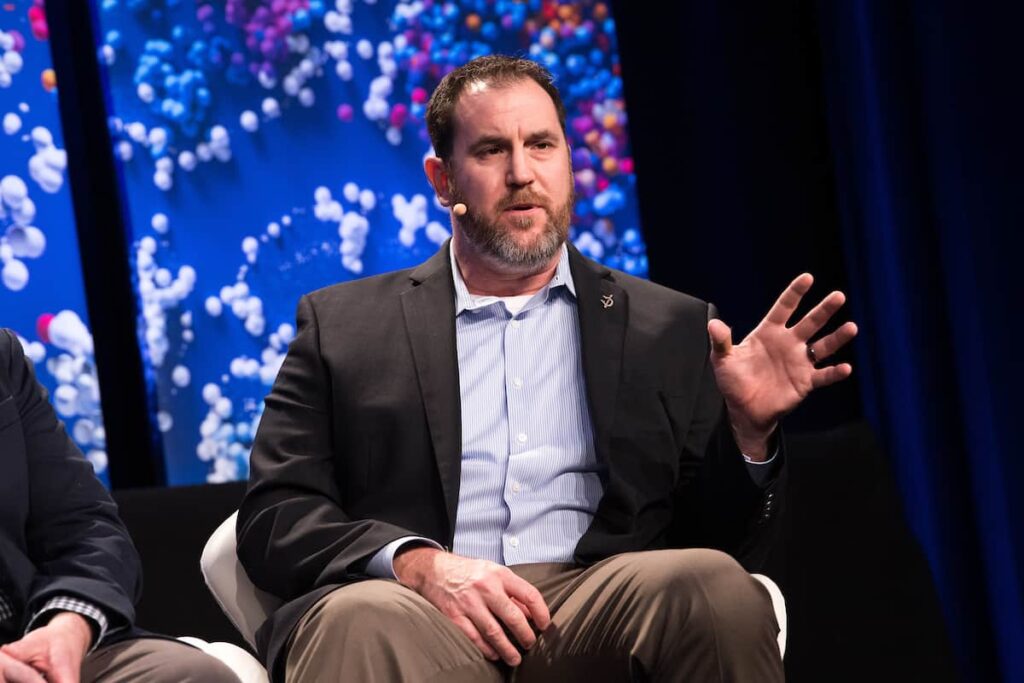 "We identified early on that this was a likely hoax or a case of overexuberance by someone who did not have the expertise and data-driven approach that DeliverFund has," DeliverFund Chief of Operations Michael Fullilove said.
"Based on the original source of the information, we were able to use open source intelligence techniques to determine that it was highly unlikely that the trafficking of children was taking place through the sale of expensive items on Wayfair.
We then went back to the critical work of supporting our law enforcement partners who are diligently arresting traffickers and freeing victims with support from DeliverFund."
Unfortunately, there are also some disingenuous reasons for sharing theories around child sex trafficking and how this crime is actually committed at a large scale. Social media has exploded with influencers and non-influencers alike sharing unverified claims of child sex trafficking. The amount of people following these accounts has increased as well.
"The people who perpetrated the story in the first place have a business that creates social media content, and they have a motivation to get a viral video that links back to them," said Sandy Storm, DeliverFund's General Advisor.
"When people in positions like this skew facts and use a 'trending' topic like human trafficking to gain followers and professional influence in the marketplace, they are participating in a form of exploitation. Making financial gains at the expense of people who are currently and have previously suffered as trafficking victims is abhorrent."
Ultimately, one of the biggest harms of spreading unverified claims about human trafficking is that it can lead people to despair that there are no plausible solutions to a daunting problem.
On the contrary, DeliverFund has spent years in our line of work accumulating the largest database of human traffickers. Our partnerships with law enforcement agencies around the country allow us to provide reliable, verifiable, and, most importantly, actionable intelligence reports to proactively go after human traffickers, arrest them, and ultimately bring them to justice.
This work happens when all of us get involved, through awareness and through well-informed action. Will you join the fight with us to end human trafficking in our lifetime?