Here at DeliverFund, we believe that it is paramount that parents remain educated on the tools and apps their children are using every day in the digital world.
Cyberspace is full of predators. We'll help you make sure your kids are wearing digital body armor whenever they may travel through the world wide web.
TikTok is a video-sharing social networking app that has 800 million active users worldwide. It was Apple's top most downloaded app in Apple's App store for the first quarter of 2019, and 41 percent of its users are between the ages of 16 and 24.
The Next Web has a good explainer on TikTok here.
NOW THAT YOU KNOW WHAT TIKTOK IS AND HOW TO USE IT, WHY SHOULD YOU BE CONCERNED AS A PARENT?
When you download the app, users can see all the content without creating an account. Posting, liking, or sharing anything, however, is not possible without first setting up an account.
You can set up your account by using your existing Google, Facebook, and Instagram accounts, or via email or phone.
By default, all accounts are public, so anyone on the app can see what your child shares. However, only approved followers can send them messages. Users can like or react to a video, follow an account, or send messages to each other.
The risk in the app is that strangers will be able to directly contact children. Children may be tempted to take risks themselves to get more of a following or likes on a video, so it's important to talk about what they share and with whom. The popular dances that go viral on TikTok, for example, are done to songs with explicit content and actions.
To delete an account, you have to request a code from the app using a phone number. You can find more information about that here.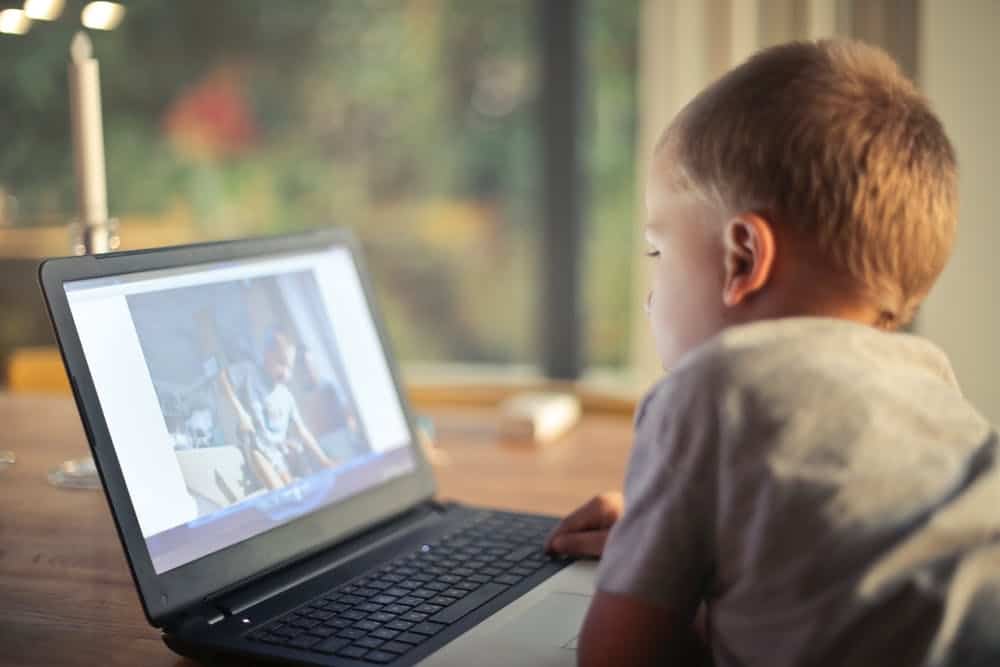 WHY YOU SHOULD BE CONCERNED ABOUT ONLINE GROOMING
When predators are using the internet or a social media platform to groom a child, they will typically:
Prey on a teen's desire for romance, adventure, and sexual information
Develop trust and secrecy: manipulate a child by listening to and sympathizing with the child's problems and insecurities
Affirm feelings and choices of the child
Exploit the natural sexual curiosities of the child
Ease inhibitions by gradually introducing sex into conversations or exposing them to pornography
Flatter and compliment the child excessively, send gifts, and invest time, money, and energy to groom them
Develop an online relationship that is romantic, controlling, and upon which the child becomes dependent
Drive a wedge between the child and his or her parents and friends
Make promises of an exciting, stress-free life, tailored to the youth's desire
Make threats, and often will use child pornography featuring their victims to blackmail them into silence
You can read about the other ways predators target not just kids, but also adults, into a life of being trafficked.
WHY IS TIKTOK MORE DANGEROUS THAN OTHER APPS FOR GROOMING?
"TikTok does not have the same safety features as some of the more well-known apps and does not routinely remove accounts that have been flagged as potentially those of a predator," warns Family Zone cyber expert Susan McLean, an internationally acclaimed expert on social media with a long and distinguished career in law enforcement.
TikTok's developers explain on the website that, yes, parents can set their child's profile to "private." But the site goes on to admit that "even with a private account, profile information – including profile photo, username, and bio – will be visible to all users."
OTHER PRIVACY CONCERNS
Uploading the app to your device could be all you have to do to have it be a safety concern in regards to the protection of your personal information and your data, to include your children's.
In 2019, the U.S. Federal Trade Commission fined the app Musical.ly (which had been acquired by ByteDance) $5.7 million for violation of U.S. children's privacy law COPPA. And in the U.K., TikTok has been under investigation by the U.K.'s Information Commissioner's Office (ICO) for potential GDPR violations around the protection of children's data.
At the beginning of 2020, TikTok rolled out parental controls on the app directly. The app says the new parental controls are first available in the U.K and they'll roll out to other markets. The parental controls, however, have been designed with European law in mind. In the U.S., TikTok offers the age-gate for younger users, but not controls for parents.
HOW TO SET TIKTOK TO "PRIVATE"
From the profile page on your child's TikTok account, click on the three dots that are located in the top right hand corner. From here, you can select "Privacy and settings." Select the "Privacy and safety" option and switch their account to "Private."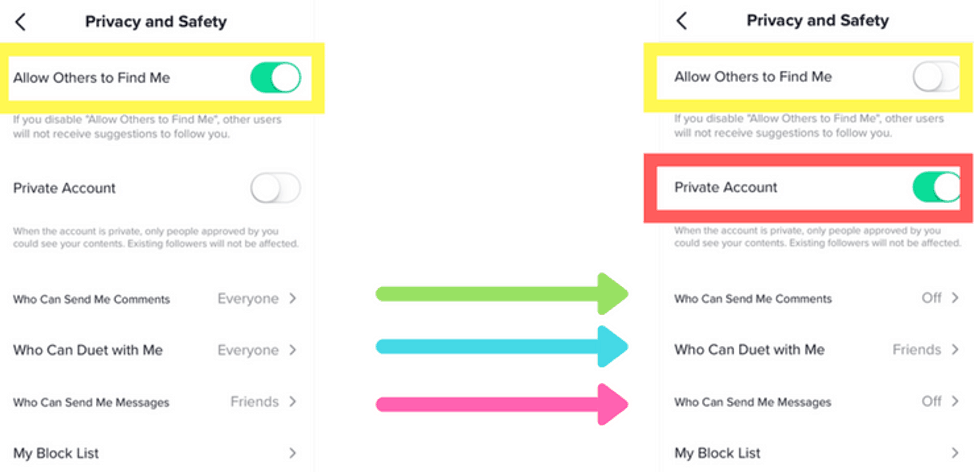 It's Not Just TikTok
While the possibility of people encountering and recognizing sex trafficking on TikTok  is obviously critically important, it's just as important to note that human trafficking on social media is hardly limited to this platform. This scourge does not discriminate, but merely tends to follow young and vulnerable people wherever they tend to go online. Billions of people use social media for countless different purposes, and sadly many of those purposes are not only harmful but evil.
While we've provided some insight above into TikTok human trafficking risks, we should provide some data with regards to the scope of problems that exist on other platforms. The National Center for Missing & Exploited Children released its data regarding the number of reports it received regarding apparent child sexual abuse materials that appeared on different platforms that they've labeled Electronic Service Providers. Below are just a few examples of the number of reports received in 2020:
Facebook: 20,307,216
Google: 546,704
Snapchat: 144,095
Microsoft: 96,776
Twitter: 65,062
Reports of the online exploitation of children on TikTok numbered just over 22,000 in 2020. It should be clear that Facebook remains a dominant social media platform, but the information above should reinforce the fact that human trafficking on social media knows no bounds and does not limit itself to certain places. If there is an opportunity for exploitation, criminals will find it and take advantage of it whenever possible.
If your child is on TikTok, we encourage you to take the steps above to protect him or her from harm. We also encourage you to stay very involved in whatever your child is doing online, as this can make all the difference between safety and tragedy.