SEPTEMBER 21, 2021
On Sept 19th, DeliverFund successfully completed "Operation SoccerBalls."  The operation successfully evacuated "at-risk" members of the "FIFA Afghanistan National Women's Youth Football" program and their families to the Portuguese Republic where all 80 evacuees will be granted asylum. 
For over 5-weeks, DeliverFund's incredible staff worked tirelessly with the U.S. government and other nations, including Portugal who showed their commitment to humanity and compassion by granting asylum for these courageous little girls and their families.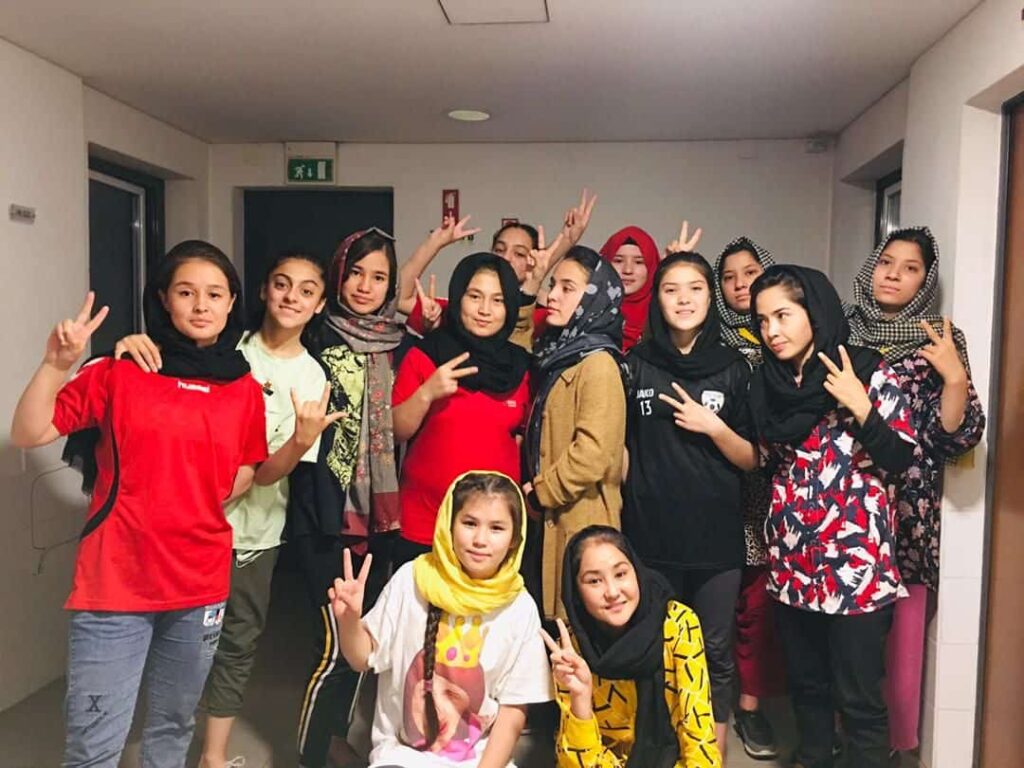 The operation was very complex and included moving the girls between safe houses for weeks until we received the green light for evacuation. One of DeliverFund's missions was to keep these families together and ensure we did not have any "unaccompanied or separated" children. These children are the most vulnerable in the world to human trafficking.
DeliverFund worked together with current Afghan women's National team captain, Farkhunda Muhtaj, US, and Foreign partners to ensure the successful operation. Farkhunda had the toughest job to keep hope alive for all the girls and their families. She did this by Zoom calls from her classroom where she teaches in Canada. She gave the girls daily learning assignments, yoga sessions, and homework. She is a true hero who not only kept hope alive, but she truly saved these girls' lives.

Children in Afghanistan grow up with displacement as part of their lives, and girls have it harder for everything. DeliverFund is committed to ensuring women, girls, and children are protected from human trafficking in Afghanistan and worldwide.
Quotes:
"The past 5-weeks have been monumental for DeliverFund. I am so incredibly proud of the entire team, their commitment and professionalism in helping execute "Operation SoccerBalls.
Of course, none of this would be possible if not for our generous donors including Andrew Duncan and Vicki Hollub, President and CEO of Occidental who funded "Operation SoccerBalls."
DeliverFund Co-Founder, Nic McKinley
"From the very beginning, I have seen these young girls as symbols of light for humanity. Gathering our team and watching all of them work side by side with me despite the countless setbacks, has made me realize how much love remains in this world. This mission has changed us all forever and we are so grateful that we have been able to provide these young girls a new life in Portugal." Robert McCreary, former congressional chief of staff and Bush administration official, who worked with U.S Special Forces in Afghanistan.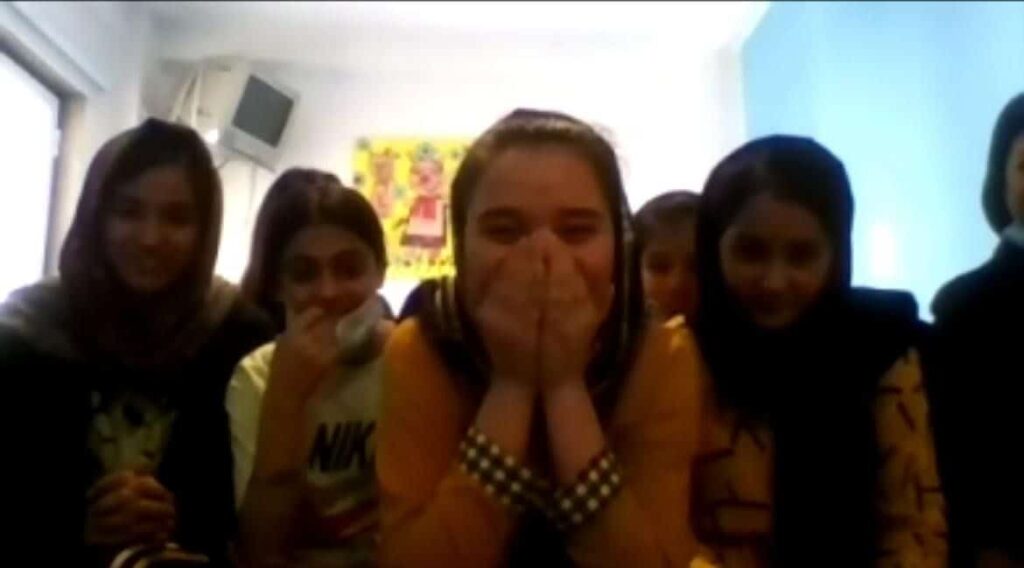 "Occidental is very happy to hear that members of the Afghanistan national women's youth soccer program and their families are now safe in Portugal. We supported this effort to ensure that these young women can live free and play the sport they truly love. We appreciate all those who helped make this happen." Vicki Hollub, President and CEO, Occidental
"We are overjoyed to hear that the brave and courageous Afghan Youth Soccer program and their families are safely in Portugal. Our deepest heartfelt thanks go out to all the people and Government of Portugal. We would like to particularly acknowledge Colonel José Pedro Rebola Mataloto of the Portuguese Military whose bravery and courage in support of Afghanistan's children will never be forgotten. On a personal note, we would also like to thank our friends-Chris Steele of Orbis Intelligence and Matt Pottinger of Stanford University-for their care and support over the past several weeks. Finally, we would like to thank the great people of USAID, without whom this would never have happened." Andrew Duncan and Partner Elizabeth "Bess" Weatherman
"I am extremely delighted to announce the safe evacuation of the Afghanistan Youth Women's National Team to Portugal. This mission was started to ensure these young girls can aspire to follow their dreams and continue to play football. We are humbled and overjoyed to hear from the girls that their spirits have been rejuvenated, their lives have been saved, and that they can follow their dreams. This mission took determination, resiliency, and unconditional commitment towards the mission both from the girls and our operation team. A heartfelt thank you to Deliver Fund and the Portuguese Government and all others that were involved in this successful mission. On a personal note, I would like to highlight the immense dedication of Nic McKinley, Robert McCreary, Zach Armstrong, Ramin Yaqubie, Lilac Guzman, Katayoun Khosrowyar, Wida Zemarai, Christine Haas, Baylee, Deborah, Claudia, and Allie Davie. Thank you for your support, leadership, and for your immediate action. You will forever be cherished in my heart." Afghan Women's National Team Captain, Farkhunda Muhtaj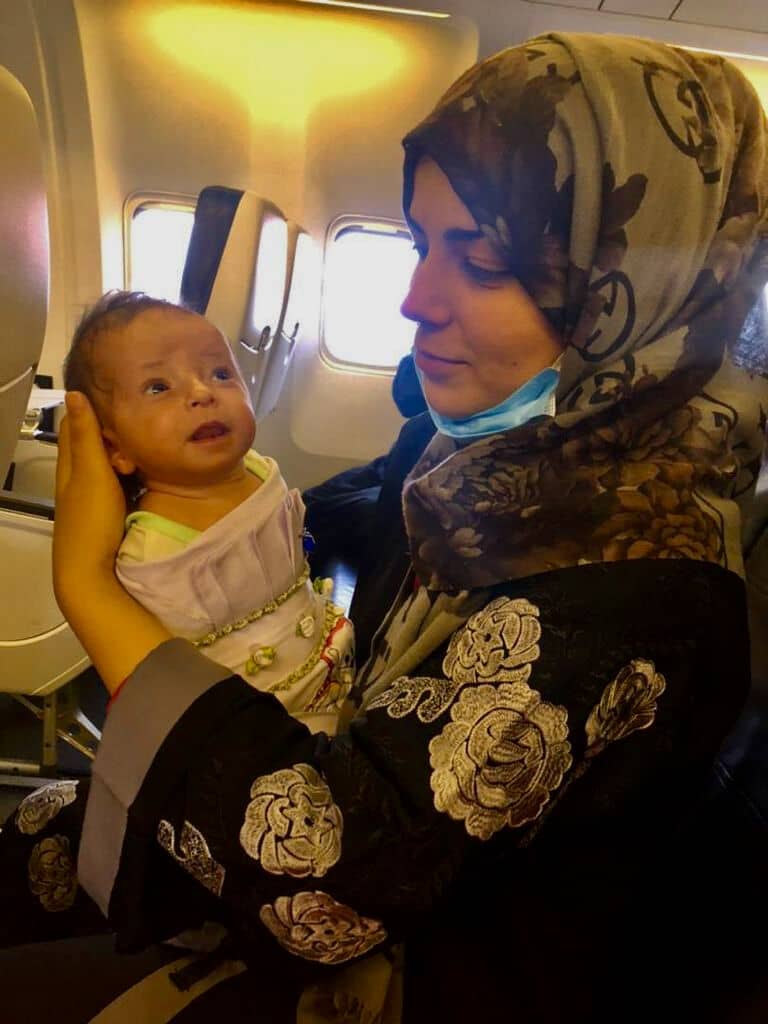 The baby little girl, Amina, will only be 3-months old on September 26th.
Because of everyone's efforts, the baby girl and all these young women and girls will live in a country where they can follow their dreams without fear.