Where Does Human Trafficking Happen?
Where Human Trafficking is Happening
in the US
Despite a common and widespread misconception, human trafficking is not just a problem outside the US. It also happens here, within United States borders, and in every state.
Top States for Human Trafficking in the US

Among the notable facts about human trafficking in the US relating to these figures, the four states with the most cases of human trafficking: Florida, California, Texas, and New York, have the highest populations in the country.
Fighting Human Trafficking in the US
You can take action to fight human trafficking in the US in a variety of ways. Here are some of them:
Learn to Identify the Signs
Victims of human trafficking frequently elect not to seek help due to a language barrier or fear of their traffickers or law enforcement. For this reason, stopping human trafficking often requires a third-party recognizing that a person they've observed may be a victim of human trafficking, and reporting it.
There are several signs anyone can spot to help identify human trafficking victims, including:
• Lack of personal possessions or identification documents

• Avoidance of law enforcement, eye contact, or social engagement

• A malnourished appearance

• Signs of physical abuse or injury
Reporting Suspicious Activity or Operations
If you notice any activity, illegal or not, that causes you to suspect human trafficking is occurring or that someone you observe may be a victim of human sex trafficking, you can help to launch an investigation into your observations by reporting them to the local authorities.
Write down any information you can that may be helpful in an investigation, including time of day, address, and vehicle information, if available. Never attempt to confront a potential human trafficker or victim directly.
If you are unable or unwilling to call the local authorities or you'd simply like to do more, you can also contact The National Human Trafficking Hotline to learn what else you can do to help.
To Contact the Human Trafficking Hotline:
Call 1-888-373-788
TTY: 711
Text 233733​
The average age of a child sex trafficking victim in the United States is 13-15 years old. Take a stand with DeliverFund. 
Human Trafficking News Reports
Media reports related to human trafficking​
DeliverFund is compiling all media reports related to human trafficking, but there are many incidences that go unreported.
Click on the map to find articles about human trafficking happening within the United States. 
Human Trafficking Arrests by State Map (2019)
according to the FBI's Uniform Crime Reporting (UCR) Program: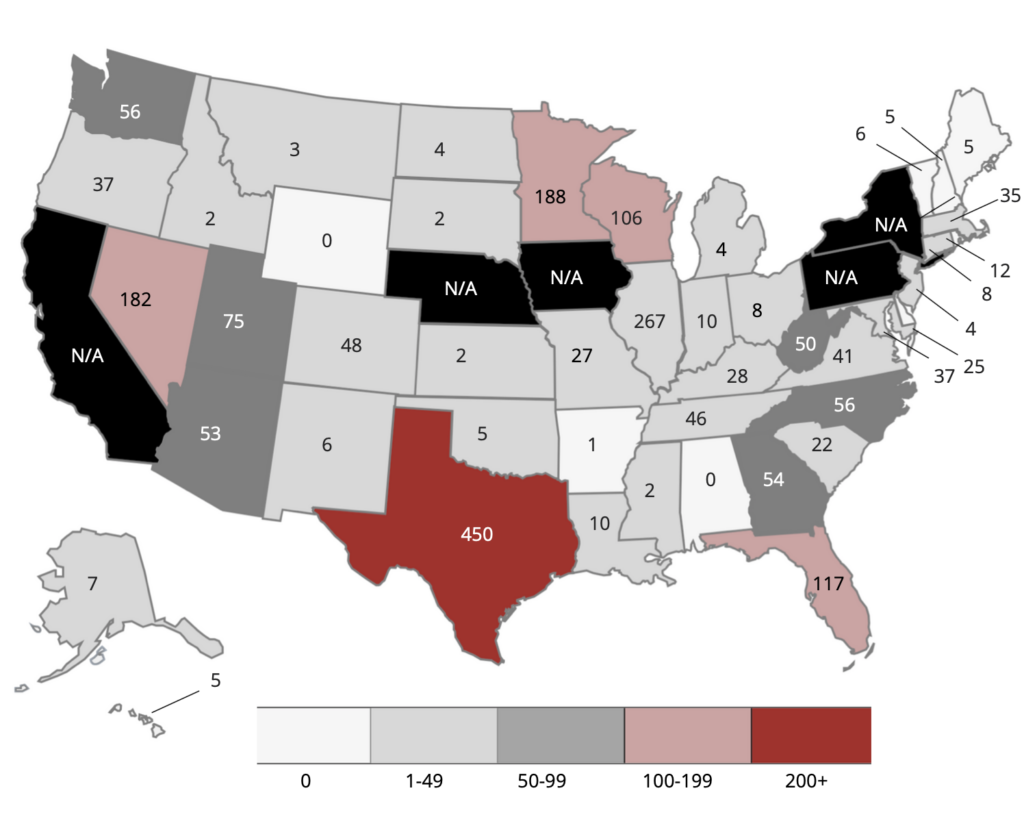 What are the common locations where sex trafficking occurs?
What industries does labor trafficking affect?
According to the Human Trafficking Institute's 2020 Federal Report, "Traffickers exploit victims for labor in numerous industries, many of which are essential to Americans' daily lives."
In active forced labor cases in 2020, labor trafficking allegedly occurred primarily in the domestic industry, restaurants and other types of food services, and the hospitality industry.
Industries in 2020 Active Criminal Forced Labors Cases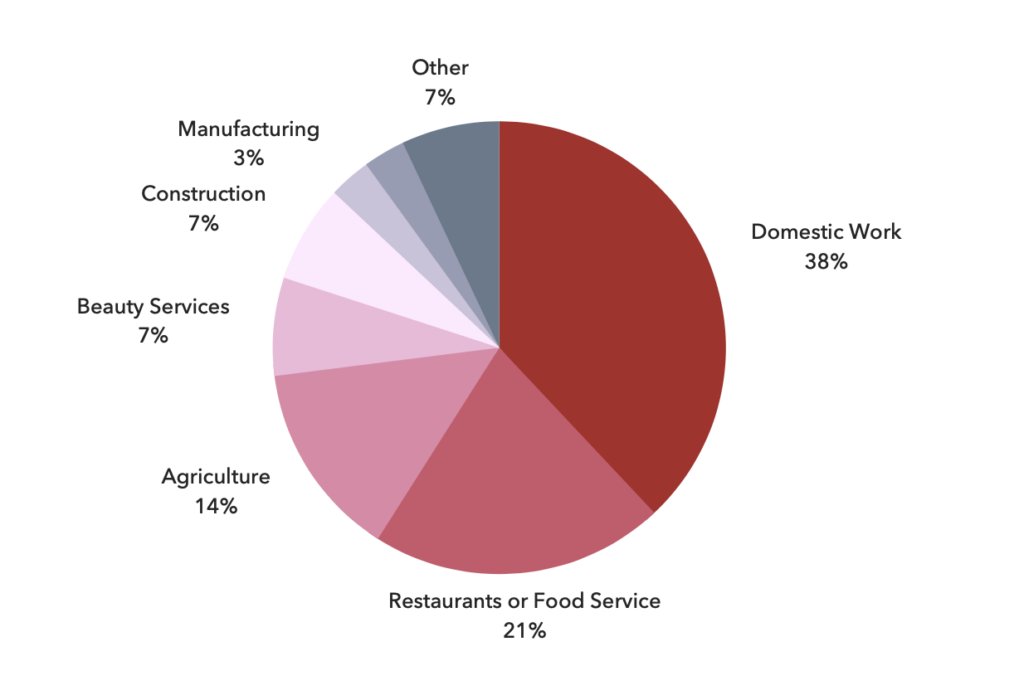 Join the fight to end human trafficking with DeliverFund
Your donation today can bring human traffickers to justice and help trafficking victims escape the cycle of exploitation.