We're a team of former law enforcement, engineers, and industry leaders driven by a mission to see the end of human trafficking.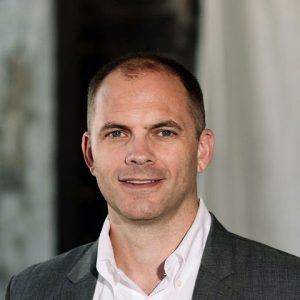 Founder, Chief Executive Officer
Nic McKinley is an entrepreneur, former military special operator, and ex-CIA operative who founded and led two multimillion-dollar tech companies.  A pioneer in visioning Data as a Service solutions to disrupting illicit commodity markets, Nic is passionate about solving society's most pressing issues through cost-effective technical solutions.
Nic grew up in Montana but left to join US military special operations as a US Air Force Pararescueman.  After more than a decade in Pararescue, Nic worked in private intelligence start-ups before being recruited into a specialized unit at the Central Intelligence Agency that provided unique capabilities and expertise in response to the critical operational needs of the Intelligence Community.
In 2014, Nic founded DeliverFund, the only donor-funded solution to human trafficking that delivers proprietary data and technology to law enforcement, allowing them to take down human traffickers effectively.  
Despite being dubbed "The Real Jack Ryan" by VICE Media, Nic's most important role is as a husband and father leading his family in a life of service and adventure in Montana.  When he is not in his office, Nic can be found on a lake, on the ski slopes, camping, climbing vertical rock or ice in the mountains, with his nose in a book learning something new, or spending downtime with his extraordinary wife.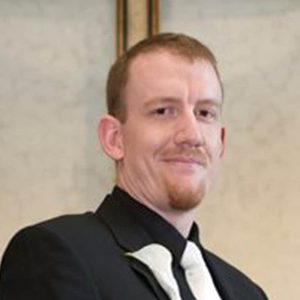 Sean has held a variety of IT roles at several institutions both privately and publicly held since 2006. With a multitude of technical skills and the ability to translate analytics into actionable intelligence, Sean is uniquely qualified to coordinate the IT efforts of DeliverFund's operations.
Because of the nature of DeliverFund's work, Sean was one of the first hires made and he continues to passionately pursue the mission. In his words, DeliverFund is not just a job or a career, it is his purpose.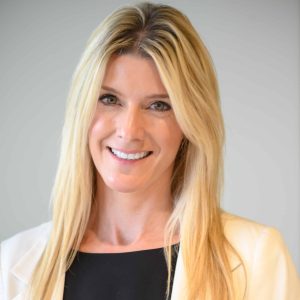 Christi Nabors has been serving DeliverFund as Director of Development since January 2022.
Her for-profit executive leadership and non-profit executive and CEO experiences have set the foundation for her to be credited with three non-profit turnarounds. First, she increased programmatic impact and expansion; introduced program delivery into new ecosystems; and created new revenue-generating and sustainability pipelines. 
Throughout her career, Christi has been at the forefront of leveraging technology. She has developed and launched new streaming, online, mobile and consumer products, including print and digital e-courses and books. She also has a proven track record of rapid growth and expansion in the restaurant/ retail space and live television production to include proven success in operationalizing strategy and execution.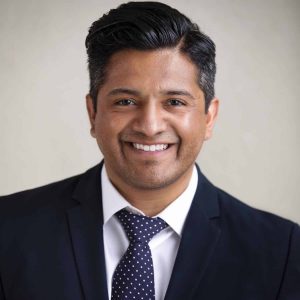 Sal joined DeliverFund in August 2020, as a Senior Targeting Analyst. Prior to joining DeliverFund Sal served in the US Navy for 8years and was responsible for leading teams conducting intelligence collection and analysis against violent extremist networks.
Sal brings in-depth experience using multiple source intelligence disciplines and technology to counter illicit
networks and markets.
Following his time serving our country, Sal worked in business within sales and marketing. Sal speaks multiple languages, is adept at working across cultures and has a deep personal commitment to countering human trafficking with our law enforcement partners.
Deputy Chief of Operations
Shane served the Whitefish Police Department for 11 years as a detective. Fighting crime proactively with DeliverFund, rather than reactively, is redemptive for Shane after losing his best friend to a crime when he was just 9 years old. 
His ability to use DeliverFund's tools to track human traffickers, create actionable intelligence reports, and work closely with law enforcement the country to close cases makes him an essential member of the operations team.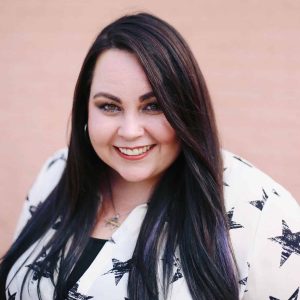 Director of Strategic Impact
Sandy Storm has served on the DeliverFund team since 2019 as Director of Strategic Impact. Since 2009, Sandy has collaborated with coalitions, task forces and multidisciplinary teams addressing human trafficking. A trusted advisor and trainer for law enforcement, medical and education professionals, service providers, and concerned citizens, Sandy pulls from her personal experiences with child abuse, human trafficking, and the industry of commercial sexual exploitation, and her work alongside other survivors while leading DeliverFund's Thrivers Department.
A sought-after teacher, published author, and inspirational speaker with over a decade of experience addressing diverse audiences, Sandy always shares a message of hope, healing, and restoration while telling the honest truth about human trafficking.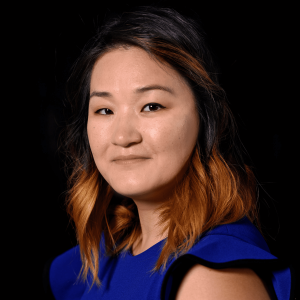 Jee has served DeliverFund since 2018, working her way up the ranks of the company while creating new strategies that have continued to hold DeliverFund at the forefront of the human trafficking fight. Starting from her position as a social media director, Jee cultivated DeliverFund's public image and increased its brand presence on all platforms by triple digits. As a digital marketing director, she continued to utilize her understanding of both the creative and analytical side of marketing channels to drive awareness, consideration, and conversion.
Currently as the chief marketing officer, Jee works in liaison with the multiple departments within DeliverFund to monitor key performance metrics, achieve company-wide goals, and sustain its mission.
Our Board of Directors and Advisory Board
Take direct action in the fight against human trafficking by donating to DeliverFund