DeliverFund's International Human Trafficking Analysis Center (iHTAC) is the premier nonprofit organization for the collection, integration, analysis and dissemination of human trafficking intelligence.
The iHTAC serves as the central all-source, shared knowledge bank on trafficking activity, human traffickers and their networks.
It is the central dissemination and coordination point for law enforcement, select nonprofits and the professionals working to end modern-day slavery.
The Intelligence Center is responsible for the collection, processing, analysis and dissemination of human trafficking intelligence reports to law enforcement and select NGOs worldwide. 
In the Research Center, we distill academic and scholarly research into usable and citable data points to be used freely by the public for the purpose of understanding the broader human trafficking issue. 
The Technology Syndicate is comprised of partners who provide pro bono expertise and technology at cost for the purpose of countering human trafficking. The Cyber Forensics Branch consists of professionals trained in recovering data from electronic hardware and software.
Victim Restoration Services
Provides the subject-matter expertise in victim restoration services while partnering with other stakeholders within the restoration space. 
Together, we can end human trafficking.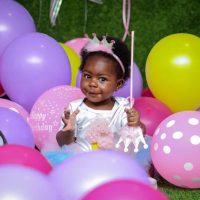 Let us not become weary in doing good, for at the proper time, we will reap a harvest if we do not give up.