How DeliverFund Combats Human Trafficking
Learn about how DeliverFund is combatting human trafficking, and what you can do to help.
Criminals can order an underaged girl to their house as easily as they can order a pizza—by cellphone.
The proliferation of technology has made it easier for human traffickers to search for and groom potential victims. 
But at DeliverFund, we are using the same technology that human traffickers use to scale their business to tear down their networks. We equip, train, and advise our law enforcement partners with state-of-the-art technology and artificial intelligence platforms.
We are entirely funded by the generous donations of the public, and the life-saving technologies supplied by many forward-thinking corporations who are looking to turn the enemy's technologies against them.
If traffickers touch the internet, we will find them.
DeliverFund disrupts global human trafficking markets by combining uniquely qualified personnel with the best technologies and then leveraging them in new ways to reach and rescue victims of human trafficking.
DeliverFund is uniquely equipped to proactively combat human trafficking, not only with cutting-edge technology, but also with top-tier counter human trafficking analysts. We approach the fight against human trafficking on multiple fronts:
DeliverFund has the largest analyst-curated human trafficking database in the United States, and we've reduced the time it takes to identify a victim from several weeks to a few hours. Our analysts not only employ proprietary technology to track down human traffickers faster, we also teach our law enforcement partners how to use this technology to scale their efforts.
Our iHTAC (International Human Trafficking Analysis Center) initiative is the centralized brain for investigators for all things human trafficking, allowing a resource for all jurisdictions to access the best intelligence data. 
Once supplied with necessary software and hardware, law enforcement officers can take courses with DeliverFund to learn how to use it, how to interact with our intelligence teams, how to rescue victims, and how to take down the criminals. 
DeliverFund offers a number of courses designed for specific roles within the law enforcement community, ranging from general awareness courses to advanced certification courses.
DeliverFund provides reliable, actionable and verifiable intelligence products to law enforcement investigating human trafficking.
This process saves countless hours for the agency and allows investigators to focus their efforts on techniques and tools only available to law enforcement.
DeliverFund also provides real-time intelligence support to counter human trafficking operations conducted by our law enforcement partners.
DeliverFund helps human trafficking victims heal by connecting them with support services and offering opportunities for leadership development and professional development. We call these survivors "Thrivers."
The Thriver program is comprised of human trafficking survivors who have been empowered and equipped to combine their expert knowledge and lived experience with DeliverFund's technological resources to dismantle the illicit market of human trafficking 
Our Partnership with
Law Enforcement Nationwide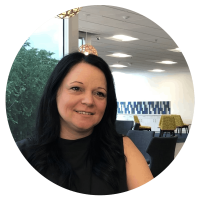 There is absolutely nothing that makes me feel more hopeful and empowered than watching former soldiers and former CIA agents team up with local police to sharpen their skills to take down Human Traffickers effectively. I wish that all the survivors out there could have seen the passion and the collaboration I have seen in training. There is real hope for the survivors in America because of you, DeliverFund.
Timea Nagy, M.S.M.
Founder, Timea's Cause Inc.
What does your donation do?
Every dollar counts in this fight. An individual donation may not feel like much, but when everyone gives, we can be a formidable force in the fight against human trafficking.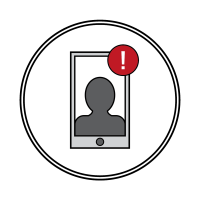 $15 will identify one fake social media account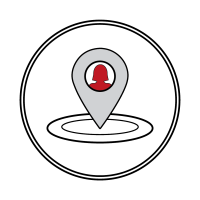 $50 will find the physical location of trafficking victim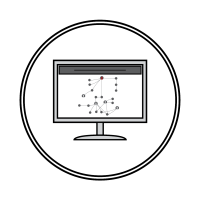 $100 will allow the discovery of one trafficker's online footprint