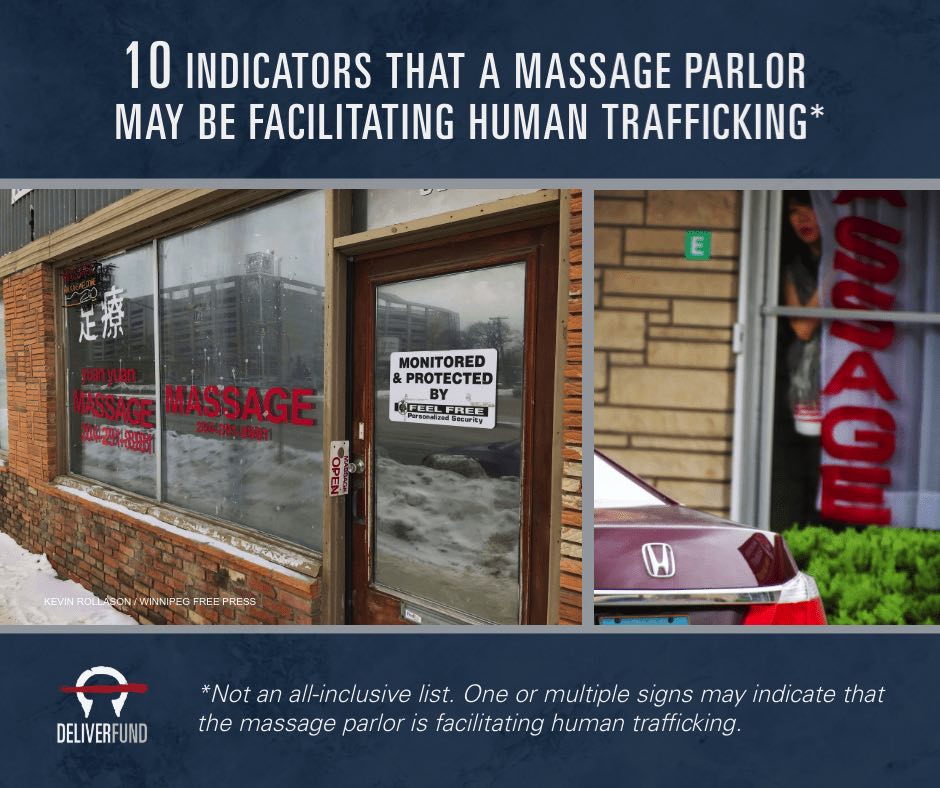 The nexus between illicit massage parlors and human trafficking can be difficult to see if you don't know how to recognize the signs. The unfortunate truth is that a majority of what appear to be legitimate businesses are actually not what they advertise.
The complexity of this type of human trafficking is a hybrid of crimes including sex trafficking, labor trafficking, conspiracy, immigration fraud, and money laundering.
So how can you tell if a massage parlor is taking part in modern slavery?
The following are not all-encompassing, but there are many indicators that can help identify whether a massage parlor is potentially facilitating human trafficking.
The Indicators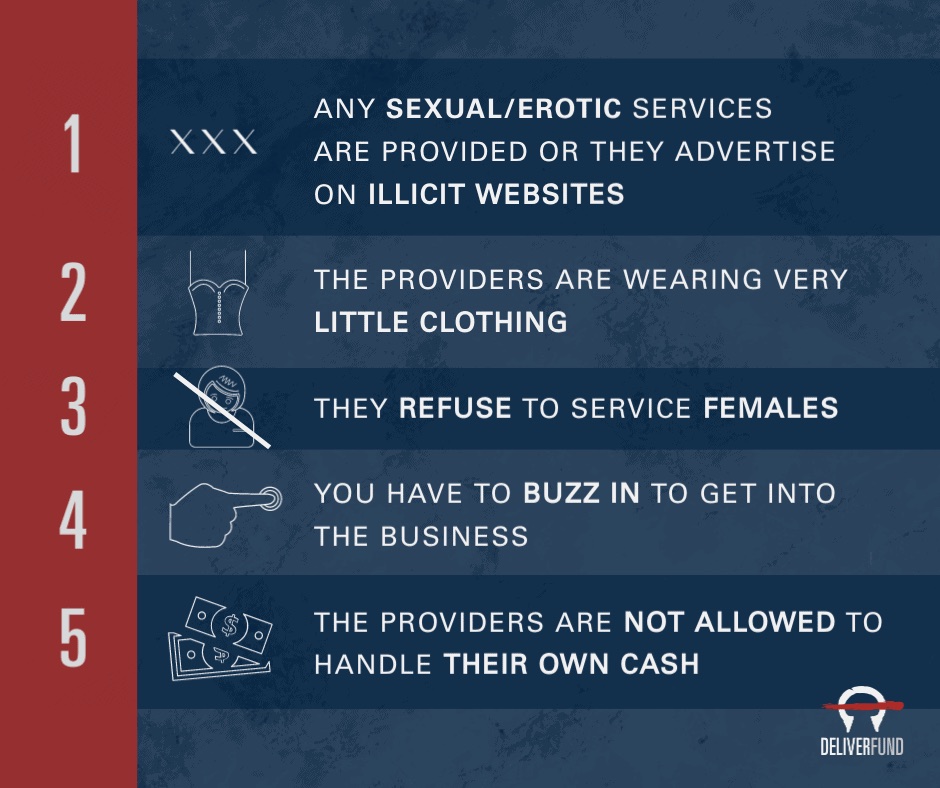 Here are some of the signs that a massage parlor is not running a legitimate business:
1. Any sexual or erotic services are provided, or they advertise on illicit websites
2. The providers are wearing very little clothing
3. They refuse to service females
4. You have to buzz in to get into the business
5. The providers are not allowed to handle their own cash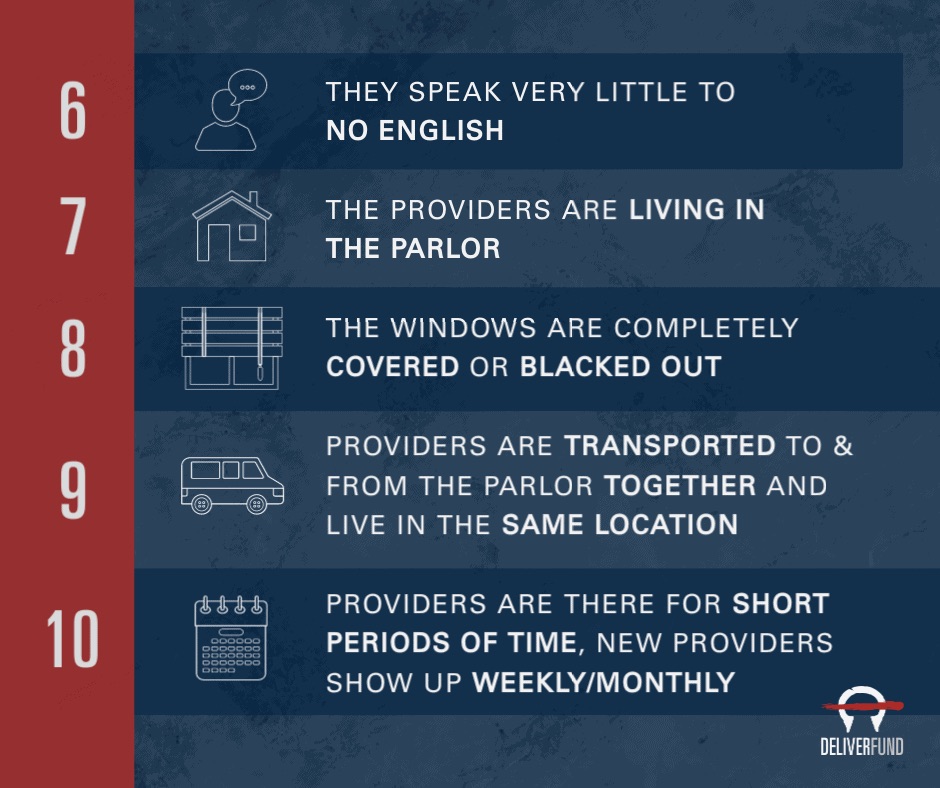 6. The providers speak very little to no English
7. The providers/employees are living in the parlor
8. The windows are completely covered or blacked out
9. The providers are transported to and from the parlor together and live in the same location
10. Providers are there for short periods of time, and new providers show up weekly or monthly
DeliverFund is committed to equipping, training, and advising law enforcement to take down the evil that perpetuates human slavery within the illicit massage parlor network.
DeliverFund has infiltrated their networks, and we are actively supporting local and federal law enforcement in the development and identification of illicit massage parlor networks, their actors, and the locations in which the victims are being held against their will from coast to coast.